RHOSLC's Sara McArthur Pierce Attended Captiol Riot Prompting Bravoholics To Call For Her Termination
The 'friend of' the Real Housewives of Salt Lake City cast claims she "peacefully protested."
Ashley Hoover Baker January 11, 2021 3:04pm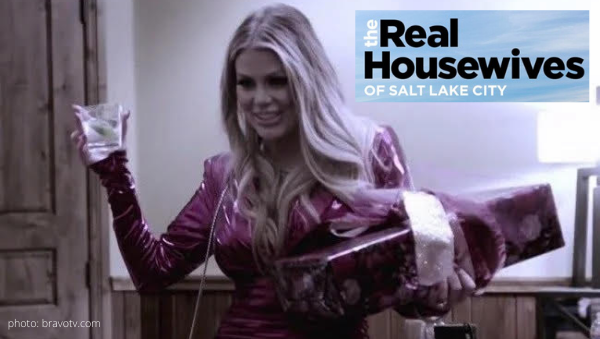 2020 the sequel- known to many as 2021- is off to a historical start.
…..and not the good kind.
Sure, Real Housewives of Salt Lake City's "friend of" Sara McArthur Pierce didn't enter the US Capitol Building during the January 6th riot, but she was there.
Sara's husband confirmed with The U.S. Sun that his wife attended the insurrection.
View this post on Instagram
But wait, who is this person?!?!
It was rumored that Sara was slated to be a full-time cast member until production found out about her affliation with QAnon. That's allegedly when Mary Cosby was introduced as a full-time cast member.
Do you remember the party that Jen Shah allegedly threw for Meredith Marks early in RHOSLC's freshman season? That's when audiences were introduced to Sara.
— Brandon J (@iamBrandon_J) November 12, 2020
Sara's side:
Sara took to her Instagram stories to share her narrative.
"This is what happens when a conservative uses their First Amendment rights to attend a rally and protest for basic constitutional rights…the left is calling for Trump supporters to be executed and worse. If you ever wondered which side is facist, bigoted and tyrannical NOW YOU KNOW."
On the following page of her story, she wrote, "For the record I NEVER entered the capitol. The media is absolutely lying to you about what ACTUALLY TOOK PLACE! Millions peacefully protested, the city was completely intact! Those who entered the capital [sic] or exhibited violence should be held accountable just like at every other protest! Conservatives have EVERY right to protest to fair, transparent and honest elections just like all Americans should be."
Bravoholics react:
Sara was described as "unhinged" by an Instagram user while a tweet stated "Q-Anon is a dealbreaker for me."
Other tweets ranged from "Lock her up, Joe" to "investigate a miss Sara mcarthur pierce for domestic terrorism. [sic]" 
@Andy you need to fire SLC Sara McArthur Pierce,she was involved with the terrorists who stromed the US Capitol.

— Michelle Ann (@Michell80049837) January 11, 2021
Thank the Bravo gods that Sara McArthur Pierce's [email protected] angel-whispering ass isn't on the cast. #RHOSLC

— Chadwick (@ohchadwick) September 9, 2020
There were a few Instagram users who commented that Sara was simply exercising her first ammendment right.
Need more Real Housewives in your life?
Check out the Pink Shade podcast for hilarious recaps of your favorite Bravo shows (and beyond!) Here is the most recent episode.
Do you think Bravo should fire Sara? Sound off in the comments!
---