There Is Talk Of Bringing Real Housewives Of Miami Back To Bravo
Find out which pop icon's ex-wife may join the RHOM cast!
Ashley Hoover Baker January 13, 2021 2:03pm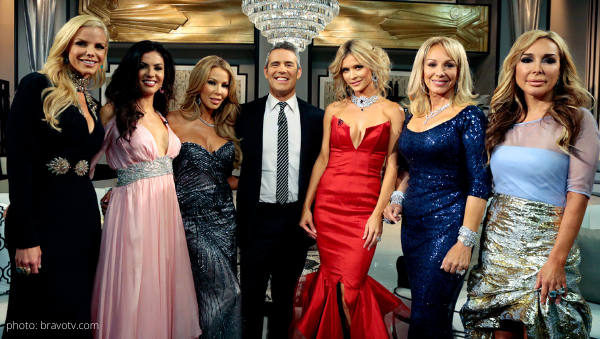 The rumors are true!
There is talk of the Real Housewives Of Miami coming back to Bravo.
A source dished to Page Six, the network is having "preliminary conversations for a potential return" for RHOM.
In talks to join the cast is pop legend Phil Collins' ex-wife, Orianne Cevey. The exes have endured a long series of legal drama over the Genesis front man's multimillion-dollar Miami mansion.
Last year, the 'I Can't Dance' singer kicked Orianne and her husband, Thomas Bates, out of the property. Orianna alleged her ex promised her half of the $40 million estate.
That's not the only messy public feud between Phil and Orianne. In October 2020, Page Six reported that what was lingering 'In The Air Tonight' was Phil Collins, noting he didn't bathe or brush his teeth for months.
This is just the beginning of the WILD accusations Orianne made against her ex. In case you're curious about the claims of impotence, substance abuse, emotional, and verbal abuse, here ya go!
There is no confirmation if the potential reboot will include season 3's cast members Joanna Krupa, Lea Black, Adriana de Moura, Alexia Echevarria, or Lisa Hochstein.
Which of the RHOM housewives would you like to return? Drop names in the comments!
---