RHOM's Lisa Hochstein Asks Lenny Hochstein To Stop "Embarrassing Yourself"
"We have kids."
Ashley Hoover Baker January 5, 2023 6:08am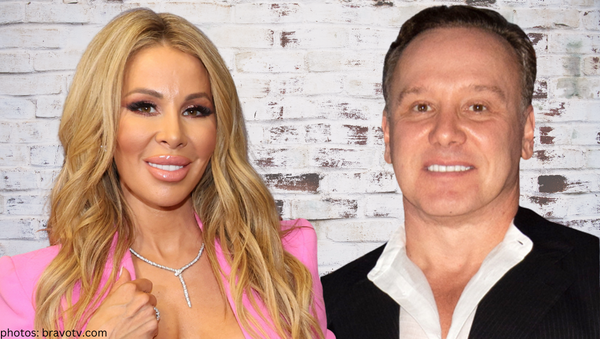 The battle between exes Lisa Hochstein and Lenny Hochstein does not look like it will simmer anytime soon.
In a recent Instagram story, the Real Housewives of Miami star set the record straight with rumors circulating around her … and even took a moment to set her estranged husband straight.
How it started:
Bravo TV fan account, @bravohousewives shared a photo of Lisa and Lenny paired with the text, "Lenny Hochstein says Lisa treated him like 'her servant,' stayed out partying while he was home."
@bravo_after_thoughts_ shared the story adding, "He's so desperate!!!! So lame team Lisa."
How it's going:
Lisa reposted the existing content along with her commentary on the sticky situation.
"Lenny please stop embarrassing yourself. We have kids."
The estranged pair share a son, Logan, and a daughter, Elle.
The MVP of #rhom has spoken! pic.twitter.com/4yIeY0aWqf

— OnThisDayENT (@OnThisDayENT) January 5, 2023
ICYMI:
Just last week, Lisa approached and recorded her estranged husband/cheater Lenny Hochstein at a nightclub with his new girlfriend (that could pass as his daughter), Katharina Mazepa.
In the video, Lenny can be heard asking his baby mama, "What are you doing? What are you doing, Lisa?"
Meanwhile, his model girlfriend avoided eye contact with the camera, except for a cheeky moment when she licked her lips. (It gave off major Diana Jenkins vibes and I'm not having it!)
Do you think this will be a lengthy divorce like Bethenny and Jason or will it be quick like Cynthia and Mike? Drop your opinion off in the comments.
---