RHOM's Lisa Hochstein Was 'Blindsided' By Lenny Hochstein's Decision To Divorce Her
"With two young children involved, as a mom I'm going to focus all of my energy and time on them."
Ashley Hoover Baker May 16, 2022 11:25am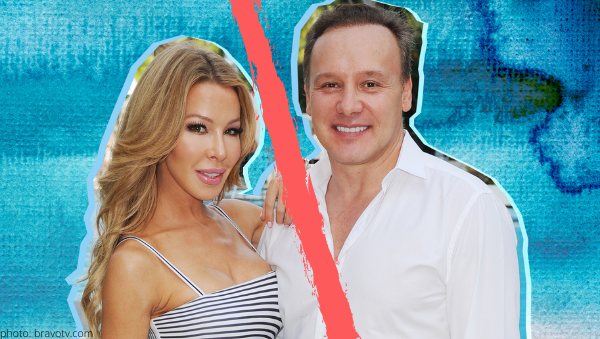 "My husband built the perfect wife, and I built the perfect life." –Lisa Hochstein
How things can change at the drop of a (couture) hat…
Real Housewives of Miami husband, Lenny Hochstein, is divorcing his wife/mother of his two children, Lisa Hochstein.
This news comes on the heels of photos circulating the internet of the 'Boob God' out on the town with another woman.
In case you missed it:
Logan and Elle's dad confessed to Page Six, "Lisa and I are getting divorced."
"A few weeks ago, I denied this because I am trying my best to protect my family during this process."
"This is a very difficult time, and I would ask for some privacy so that we can best take care of our children who mean the world to us."
Lisa's reaction:
The Real Housewife announced she was "blindsided by his behavior" and her baby daddy's "reckless handling of the situation."
A friend of Lisa's dished, "She's devastated and disgusted that he would do this to his children."
Lenny's new life:
Lenny admitted he is dating Austrian model, Katharina Mazepa, but alleges the relationship started after the decision to divorce was made.
Lisa's friend told Page Six, "The way he's out flaunting it is gross."
View this post on Instagram
Did you see this one coming? Sound off below.
---