RHOM's Larsa Pippen Reveals The "Lesson" Learned From Former Friendship With Kim Kardashian
"Like, I had to learn that the hard way."
Ashley Hoover Baker February 27, 2023 3:34pm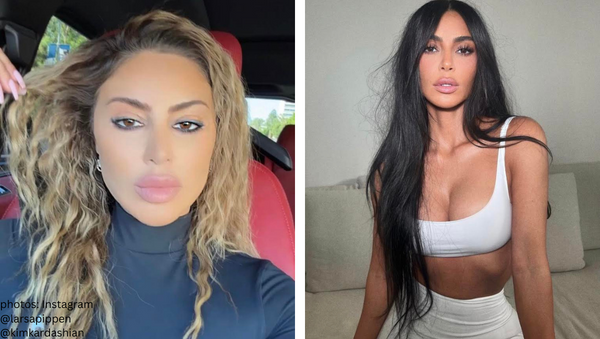 Real Housewives of Miami's Larsa Pippen detailed the "lesson" she learned after her falling out from Kim Kardashian and her family.
Former friends:
During an appearance on the Hollywood Unlocked YouTube channel, the OnlyFans star remembered the times when her relationship with the reality tv icon was "Kim and I were like best friends. We told each other everything."
"I don't need to protect them. I don't need to harm them. Like, I'm living my best life." After explaining how great her kids and brands are, Larsa reminded the audience of how much money she makes.
"I feel like everyone gets their blessings." In addition to "blessings," the RHOM star also stated everyone gets a "lesson."
"My lesson was … the people that you to go bat for, don't expect to go to bat for you. Like, I had to learn that the hard way because I was a very loyal friend."
Larsa continued, "My personality is very, like, if I f*ck with you, if I love you, like, it's till the end, you know?"
"I'm not going to change who I am because other people have issues. That's their sh!t. I'm continuing what I'm doing."
"Do I feel betrayed? Hell yeah."
Do you think Kim K. and Larsa will ever rekindle their friendship? Drop your prediction below.
---