Lesley Beador Hints Former RHOC Husband, David Beador, Is Cheating On Her
The once 'other woman' posted two cryptic memes to her IG story.
Ashley Hoover Baker December 1, 2022 3:57pm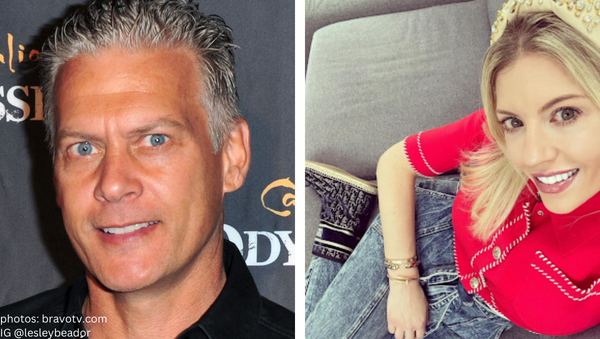 Once a cheater, always a cheater:
It appears David Beador has done it again.
The ex-husband of Real Housewives of Orange County's Shannon Beador appears to have been unfaithful to Lesley Beador – according to a couple of cryptic memes his new wife/baby mama posted to her Instagram story.
Lesley's first post included text implied she was being lied to. "The worst thing about being lied to is simply knowing you weren't worth the truth," were partnered with Gloria Gaynor's hit single I Will Survive.
The second meme read, "Cheating on a good person is like throwing away a diamond and picking up a rock," paired with Florida Georgia Line's "Life Rolls On."
Though IG stories expire after 24 hours, screenshots last forever.
Looks like David Beador is cheating on Lesley.😬#rhoc pic.twitter.com/lKVK905YxC

— OnThisDayENT (@OnThisDayENT) December 1, 2022
Never forget, Lesley was the woman who David cheated on Shannon with. Can anyone else hear the cackle Shannon probably made when she learned this?!
Do you think a man like David Beador can change? Sound off in the comments.
---