Lisa Rinna's Daughter Amelia Gray Says Her Mom Forces Her To Appear On RHOBH
Ashley Hoover Baker July 20, 2020 2:46pm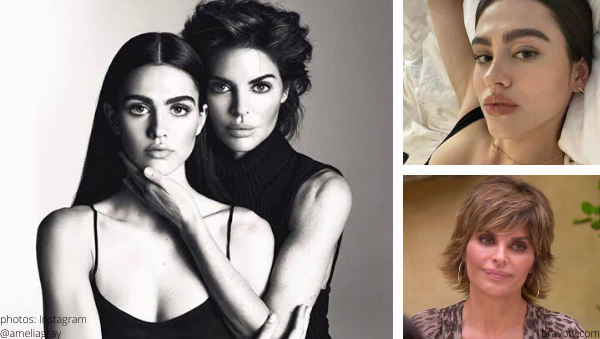 Lisa Rinna's daughter, Amelia Gray, says her mom forces her to appear on Real Housewives of Beverly Hills. "I'm being accused of lying about my anorexia to get more 'air time.'"
The Instagram post that started it all:
Amelia felt compelled to defend herself after a troll accused her of using anorexia to gain screen time.
"Yeah so @ameliagray lied about being anorexic on national television. We really thought it would get her more air time."
Amelia's clap back:
The Real House-daughter of Beverly Hills took a screen shot of the troll's post and used her Instagram story to share this message with her followers.
"I usually don't post these. But this really got to me. Lying about a mental illness is disgusting. Something I would hope nobody would ever do. I seriously can't believe I'm being accused of lying about my anorexia to get more 'air time' sorry but I'm forced to be on the housewives by my mom. Ask anyone it's the last thing I want to do. I couldn't care less about air time. So fuck you."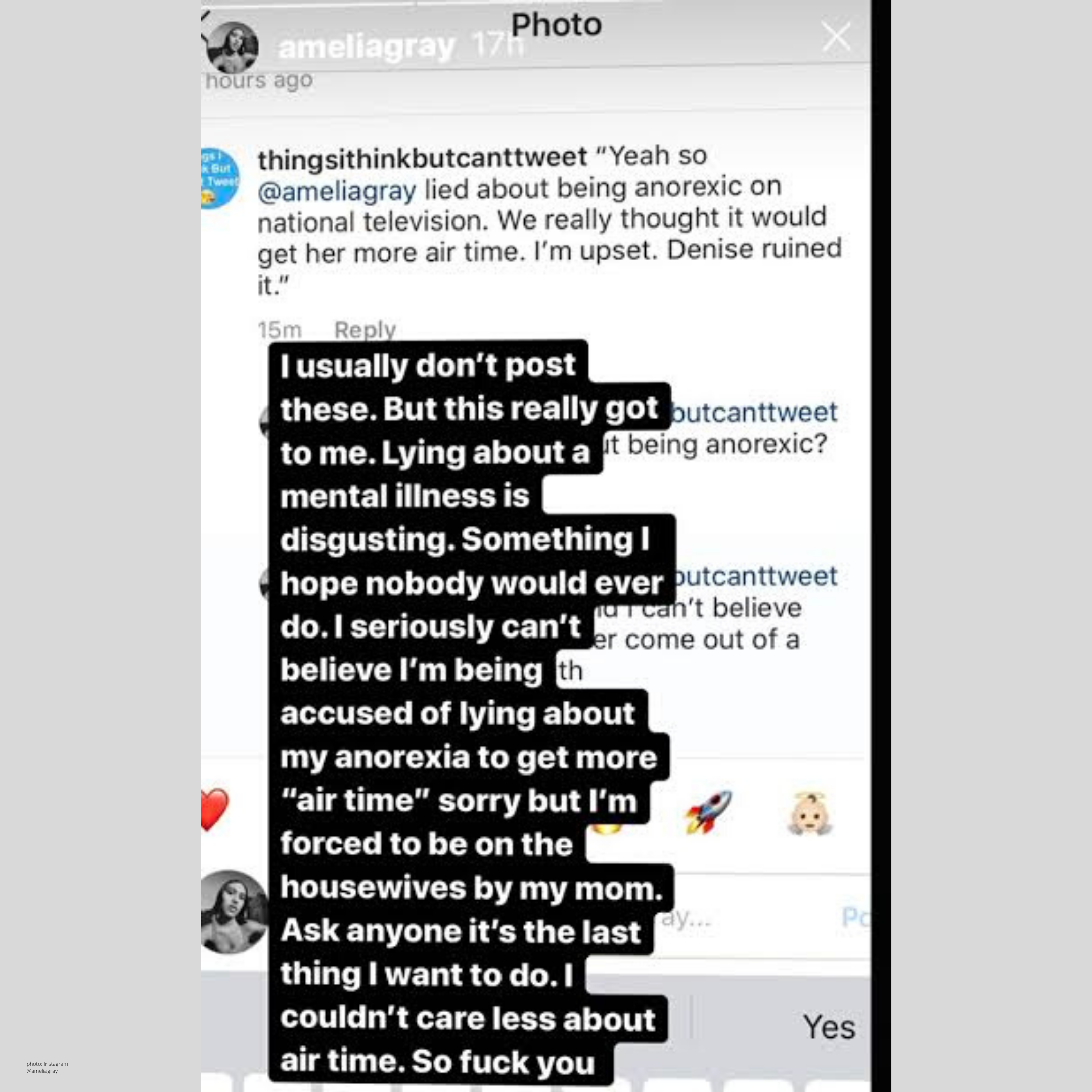 A RHOBH scene from the vault:
In case you forgot, this clip from the messy housewives vault features Lisa's husband, Harry Hamlin, accusing Lisa of being the cause of Amelia's eating disorder. Eek.
Want to stay up-to-date with all things Real Housewives?
Subscribe to the On This Day Entertainment podcast so you don't miss any Bravo, reality tv, and celebrity news and gossip! Here is the most recent RHOBH recap!
Do you think Lisa Rinna may have inadvertently contributed to her daughter's eating disorder? Drop your opinion off in the comments!
---