Former LHHNY Star Reveals Pregnancy While On The Red Carpet
Former LHHNY Star Bianca Bonnie Reveals Pregnancy On Red Carpet.
Lisa Evans February 11, 2020 1:36pm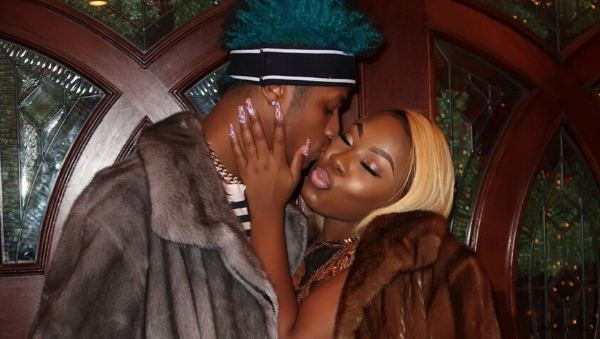 Rapper and former Love & Hip Hop New York star, Bianca Bonnie stole the spotlight from her costars on Marriage Boot Camp: Hip Hop Edition with a stunning surprise reveal.
Bianca revealed to the world and the red carpet that she and boyfriend Chozus are expecting their first child together.
Bianca Bonnie's claim to her 15 minutes of fame was back in 2006 when she was featured on the hit, "Chicken Noodle Soup".
As a cast member on LHHNY, Bianca became close with Yandy Smith and Remy Ma after signing with Yandy's management team.  The two current cast members took Bianca under their wing for seasons six through eight.
She spent three seasons on the show trying to return to the music business, fighting for DJ Drewski's affections, and throwing hands with fellow castmates Britney Taylor and former friend Mariahlynn.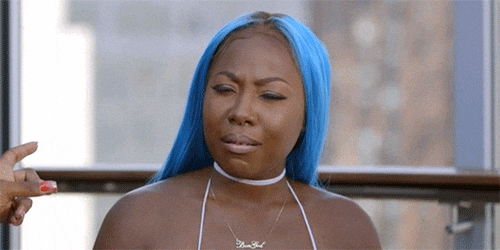 photo: giphy.com
Bianca is loving every moment of being pregnant and now that she has revealed her pregnancy to the world she is taking us along for the journey.
Hopefully the soon-to-be parents can figure out their drama before the baby arrives.
Congratulations to Bianca and Chozus!  Best wishes on a safe pregnancy.
---