The Pump Sign Is Back ... And It's Next To TomTom!
Fans speculate
Staff August 14, 2023 9:59am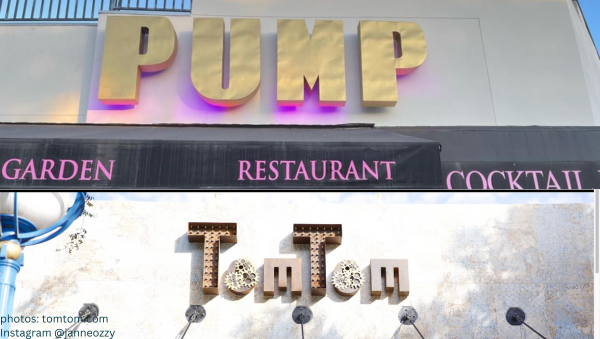 Just over a month after Lisa Vanderpump's, PUMP, closed its doors, it appears the swanky restaurant found a new home … directly next to TomTom.
While PUMP was on top of its game at its closing, financial repercussions from Scandoval coincided timewise leading the Bravosphere to speculate the successful PUMP restaurant is taking over part of TomTom. "Soooo no more 'the garden at Tom tom' interesting."
View this post on Instagram
This may explain the alleged feud between LVP and the Vanderpump Rules villain who cheated on his life partner, Ariana Madix, with her 'close friend,' Raquel Leviss.
ICYMI, a Deux Moi tip alleged an argument went down between the restauranteur and the 'worm with a mustache' in WeHo just days after PUMP's closing.
The tipster claimed Sandoval and LVP's blowup was in regard to a piece of Lisa's iconic restaurant, PUMP, being relocated to TomTom.
"The fight with Lisa and Tom the other night did happen and it was all over the PUMP gate being brought to TomTom."
Consistent with his known narcissistic tendencies, Tom "thinks he knows so much better than everyone else how things should be;" therefore, "Lisa handled him just like a toddler throwing a tantrum."
Like all of us in the VanderVerse, the Deux Moi sources are "anxious to see the fallout of [Tom's] actions" and feel confident "Lisa and Ken have had it at this point" with Sandoval and his nonsense.
What's your theory on the PUMP sign moving right next to TomTom? Sound off below.
---