MTV's Are You The One Star Alexis Eddy Found Dead
Authorities are waiting on a toxicology report to determine cause of death.
Ashley Hoover Baker January 10, 2020 12:04am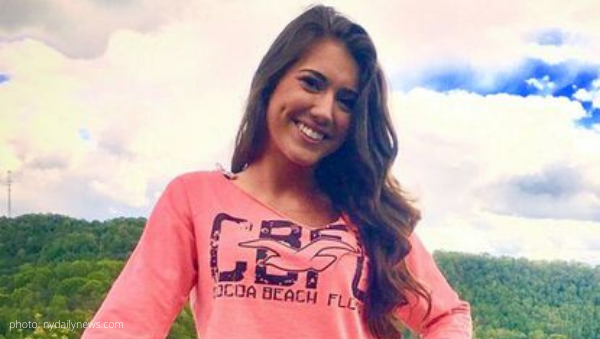 The star of MTV's 'Are You The One,' Alexis Eddy, was found dead in West Virginia. Authorities are waiting on a toxicology report to determine cause of death. The 23 year old reality star made her final Instagram post on Christmas Eve 2019, "Plot twistt: I'm Santa- y'all r gettin coal 🤷🏻‍♀️."
View this post on Instagram
According to reports from TMZ, "cops got a call just before 7AM Thursday morning for a female in cardiac arrest. We're told no foul play is suspected," but the cause of death has yet to be been determined.
Audiences got to know the late Alexis on the MTV reality dating show back in 2017. She caused a great deal of the delicious drama in the house. She even revealed her cousin is a convicted murderer while on-camera. In case there are any Murderino's out there, here's a little history of the horrific and tragic crime.
Alexis struggled with substance abuse, which she was very open about on social media. According to an Instagram post from September 28, 2019, "Here's the first picture of my father and me, both sober and healthy, we've ever been blessed enough to take. Overwhelmed with gratefulness today ❤️ #RecoveryRocks."
TMZ reported, "A family member tells us Alexis came home to her mom's house Wednesday night around 11 PM and seemed to be fine. She was found by another family member … and they believe she was still sober." The news outlet continued, "In October of 2019, Alexis announced she was engaged, but it appears that engagement was recently ended."
RIP, Alexis.
What were your favorite Alexis moments from Are You The One? Sound off in the comments
---