Vanderpump Rules' Boss Lisa Vanderpump Provides Meals For The Homeless Every Week
The Villa Blanca staff creates nourishing nutritious dishes to share with the less fortunate.
Ashley Hoover Baker January 28, 2020 8:07am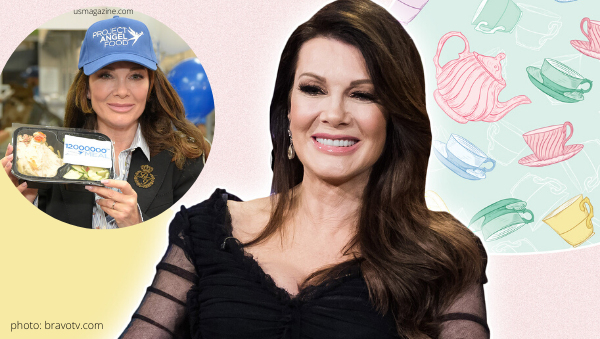 "Like A Boss" is more than just a rap song performed by Lala Kent and Scheana Shay, it's a lifestyle for LVP…
Vanderpump Rules' boss, Lisa Vanderpump, provides meals for the homeless. The Villa Blanca staff creates nourishing nutritious dishes to share weekly with the less fortunate. The restaurateur/philanthropist is not only a hero for our four legged furry friends at Vanderpump Dogs, she also worked tirelessly to end China's Yulin Dog Meat festival. LVP is now opening up about how she serves Los Angeles' homeless population on a weekly basis.
Lisa Vanderpump provides aid to animals AND humans…
Fans of the former Real Housewives of Beverly Hills star may remember how Lisa provided aid to the firefighters and sheriffs who were fighting the California wildfires, when we saw the animal lover donate Villa Blanca meals to the hard working men and women who risk their lives for us. Lisa informed audiences that donating food isn't new, as she's been feeding LA's homeless community for over a decade.
Villa Blanca gives back…
.@LisaVanderpump's Beverly Hills restaurant @VillaBlancaBH has been feeding Los Angeles' homeless community every week for 13 years. pic.twitter.com/WG42kNTNOu

— Lisa Vanderpump Fans (@VanderpumpArmy) January 24, 2020
Spectrum News 1 reported "For the last 13 years, every Monday morning, her restaurant Villa Blanca in Beverly Hills makes food for the homeless. They give it to a local church for weekly distribution. These aren't leftovers, but new fresh hot meals. We bring our staff in early and create nourishing nutritious dishes that are easy to eat."
Lisa explained to the news outlet, "The homeless situation here is getting worse so this is an important part of our business." This is an important part of Lisa's life as a celebrity. She has gone out and served the food herself. Celebrities and locals alike support Villa Blanca's efforts because they know they are supporting a restaurant that give back to the community. 
A little something extra…
Addressing people by their name is a simple thing LVP does that makes a world of difference to the people she serves. "Many years ago everyone wears a name badge at the church and they said to address the people who come for food by their name because it may be the only time that people address them by their name that week," explained the Vanderpump Rules' HBIC (Head Boss In Charge.)
That's deep, dude.
How can others help?
Lisa emphasizes, "If everyone does a little it really does help."
Which other Bravolebrities, past or present, do you know of that give back in the profound way that LVP does? Drop names in the comments!
---