Love Island's Zara Holland And Boyfriend Elliott Love Detained For Alleged Covid Scam
Zara was released to a hotel while Elliott remains in the care of a medical facility with covid 19,
Ashley Hoover Baker January 1, 2021 2:36pm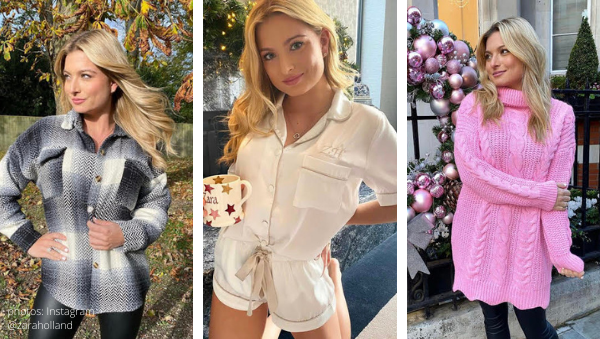 2021 hasn't been a Happy New Year for Love Island's Zara Holland thus far.
The Sun reported the reality star/beauty queen and her boyfriend, Elliott Love, were arrested trying "to flee" from Barbados back to their native UK. The couple was ordered to enter a quarantine facility after Elliott tested positive for covid 19.
The plan:
The pair planned to party in paradise on holiday! Covid who?
The reality:
Zara and Elliott "were swabbed when they arrived in Barbados on Sunday afternoon and ordered to isolate in their hotel room to await the results."
The alleged scam:
Before the hazmat clad health care personell arrived to take them into quarantine, "Zara and Elliott allegedly cut off their wristbands, booked a flight and fled to the airport in a cab."
A sleuthy hotel staffer (shout out to Sugar Bay Resort's very on Carmen Sandiego) is said to have found the "severed bands" and notified police.
The couple was caught an airport securit checkpoint, according to the New York Post.
What 2021 has in store for the lovebirds:
Zara and Elliott face "criminal charges including endangering the lives of others, an £18,000 fine each and a year in prison." (That's just shy of $25,000 a piece.)
The latest:
"Law enforcement sources confirm with TMZ … both Holland and Love were detained, but she's been released to return to her hotel. We're told Love remains a resident at the medical facility."
Do you think Zara and Elliott are guilty of the alleged crimes?! Sound off in the comments!
---