Love Island, From The Desert: What To Expect From Tonight's Premiere
Get a sneak peak of the cast's Las Vegas villa!
Ashley Hoover Baker August 24, 2020 3:56pm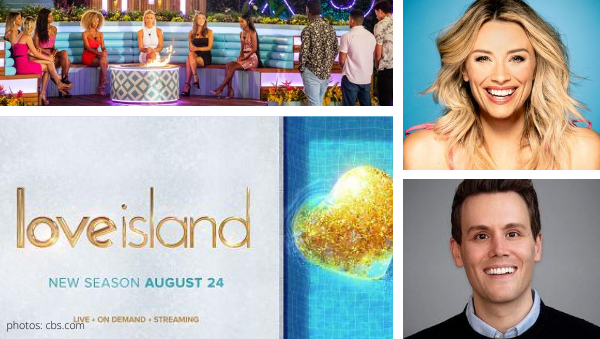 Love Island… in the desert?!?! No, this is not a sick joke.
It's 2020.
With the premiere of Love Island season 2 approaching, CBS decided to tease us Islanders with a sneak peak from tonight's episode. If you were expecting gorgeous ocean views like Fiji's last season, you're going to be royally disappointed. Thanks to the travel restrictions due to covid 19, Love Island was shot in Las Vegas. Yes, as in Nevada.
But isn't Vegas a desert?
Also known as the gates to hell, Las Vegas is found in the Mojave Desert. The only nearby body of water is Lake Mead, a man-made lake about 25 miles from the Las Vegas Strip that is known more as a dumping ground for dead bodies than a singles destination. Thankfully for the cast, filming was safely completed at The Cromwell.
The location:
The Caesars Entertainment boutique hotel, with the help of production designer Richard Jensen, transformed a 25,000 square foot villa into a flashy space housing all of the classic LI amenities including the communal bedroom, the iconic fire pit, the private hideaway, an outdoor gym, a secret (for now, shhhhh!) hot tub, a lavish swimming pool and roomy sundeck.
Don't forget your SPF!
It's not a posh island, but it's one of the finest day clubs Sin City has to offer.
Drai's Night Club has been a hot spot for Vegas' most elite for decades. More recently, Drai's opened a daytime beach club on it's rooftop deck, 11 stories above The Strip providing epic views of Las Vegas Boulevard.
According to PEOPLE, "The new location also features a secret Jacuzzi tucked away from the rest of the villa, an outdoor shower looking out over Caesars Palace, two dressing rooms, a private cabana with its own plunge pool, a "gossip" bar and a total of 27,000 feet of fairy lights strung across the space."
What was the coronavirus protocol?
According to production company ITV Entertainment, "Specific health and safety protocols for COVID-19" were in place to ensure everyone's safety. "The staff, crew and cast will undergo isolation before production begins and be tested prior to beginning work, as well as regularly throughout the season. They will be screened daily for symptoms."
Crew and staff were required to maintain social distancing protocol, wear personal protective equipment (PPE) and social distance. There were pods to ensure the behind-the-scenes employees were at least six feet apart, as well as cleaning and disinfecting protocols in place. Covid 19 compliance officers were employed to monitor and enforce necessary health and safety measures.
Want to see the swanky villa for yourself?
Ready for a closer look at the cast?
Introducing the lovely ladies of Love Island US season 2….
Without further ado, the gentlemen…
Did you watch season one of Love Island? Who were your favorite Islanders? Drop names in the comments!
---