Daughter of Love & Hip Hop Atlanta's Sierra Gates Allegedly Attacked at School
LHHATL stars daughter attacked by a student and her parent at the local high school.
Lisa Evans January 24, 2020 2:37pm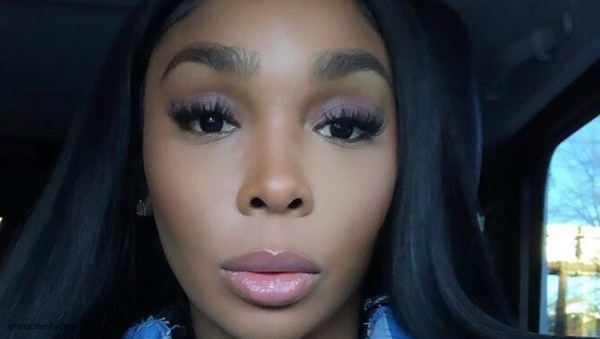 Love & Hip Hop Atlanta's Sierra Gates was faced with one of the biggest scares of her life when she received one of the phone calls that a Mother never wants to receive. Her 14-year-old daughter was physically attacked on school grounds.
This past Wednesday during the lunch hour it is alleged that a student went against security protocol and gave her mother access to the school grounds. Cell phone footage was obtained by local news outlets that showed a group of girls fighting in the bathroom while others stood to the side.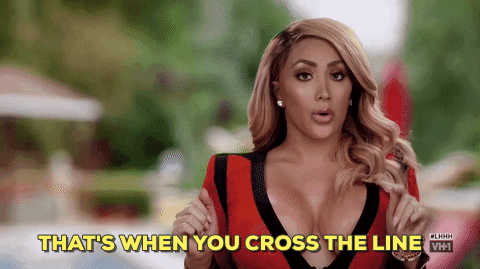 photo: giphy.com
The reality star spoke about the attack in an Instagram post. You can see that here:
According to Sierra she received a text from her daughter around 10 AM stating that some girls wanted to fight her.
At noon she received a hysterical phone call from her daughter. She stated that she was in the bathroom and the girl along with her mother were trying to fight her. Sierra asked to speak with the mother in order to put a stop to the imminent attack. According to Sierra a few seconds later the phone dropped.
The parent who has now been charged with multiple counts including battery of a minor was arrested and is currently out on $4,000 bond.
I can't even imagine what it must have been like to hear the screams of her child as she was brutally attacked. My heart goes out to Sierra and her family.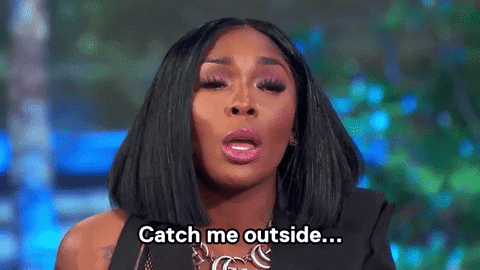 photo: giphy.com
And just like the Mama Bear she is, Sierra is coming for the necks of the school system and the parent who attacked her daughter through the courts.  Stand your ground girl.
What would you do if someone attacked your loved one in public and no one helped?  Do you agree with the approach Sierra is taking?  Let me know in the comments below!
---