Kyle Richards, Kathy Hilton, And Kim Richards Reunite After RHOBH Drama
The sisters reunited at a pre-wedding event for Kim's daughter, Whitney Davis.
Ashley Hoover Baker May 18, 2023 8:14am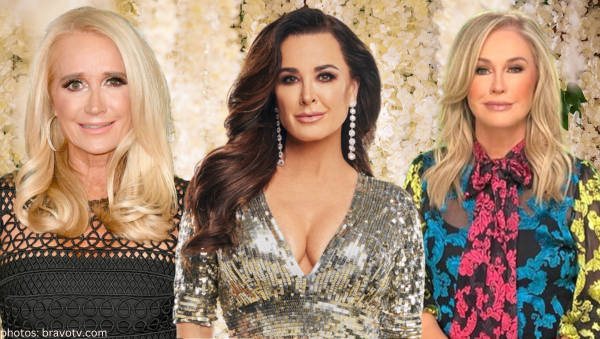 Drama on pause:
Kyle Richards took to Instagram to share a snap of her and her on-and-off-again estranged sisters, Kathy Hilton and Kim Richards together again at a pre-wedding event for Kim's daughter, Whitney Davis.
The Real Housewives of Beverly Hills star posted a family photo paired with the caption, "My beautiful niece @whittlesdavis is getting married 💍💞. A beautiful shower for our Whittles. So happy for you & @lukegrahamwhite 🤍."
Kyle was clear on season 12 of RHOBH how important it is that the family isn't affected by what goes down when Bravo TV cameras roll, so I'm glad the sisters took this step, even if it's just for appearances.
View this post on Instagram
ICYMI:
Just two months ago, Kyle and Kathy were spotted at the same Oscars party. They didn't sit together, or speak, but did take a photo together.
A source told People at the time that neither of the RHOBH stars have made an effort to get their relationship back on track.
"Nothing has really changed since the reunion. They're still not speaking. Nobody has made an effort to sit down and patch things up."
"Kyle is busy focusing on herself right now and Kathy is doing the same, continued the insider before adding, "they're family and each of them are supportive of the other and always will be."
Do you believe Kyle, Kathy, and Kim are in a better place? Drop your opinion below.
---