Kim Zolciak Tells Cop Kroy Biermann Needs To Get "A Fucking Job"
All of this went down inside Kim's walk-in closet.
Staff July 15, 2023 7:41am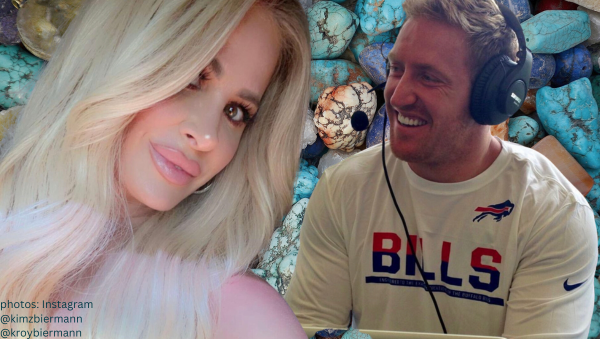 Police were called to Kim Zolciak and Kroy Biermann's home (again.)
This time, the former Don't Be Tardy star was recorded inside her stilettos-stuffed walk-in closet with a police officer discussing the potential liquidation of her assets.
The cop patiently asked the Real Housewives of Atlanta alum if she was worried that Kroy was going to take her high-priced possessions to sell for cash. She frantically responded, "He took the other car key, to the car out there."
While discussing the potential of Kim's luxury items getting liquidated with the officer, Kim threw the blame on Kroy.
"If he got a fucking job – how about that – if he got a job … he hasn't had one in seven years, then maybe he wouldn't have so much time."
"Get a fucking job. That's the problem."
View this post on Instagram
This is rich, considering Kim has allegedly spent all of Kroy's NFL money on online gambling, plastic surgery, and designer goods.
Did you see it getting this ugly between Kim and Kroy? Sound off in the comments.
---