Audio (And Transcript) Of Kim Zolciak's 911 Call Against Kroy Biermann
"My husband is threatening a kidnapping because my girlfriend took my son on a playdate."
Staff June 26, 2023 12:49pm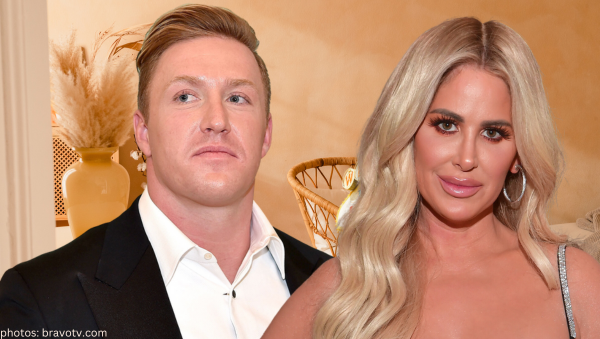 Don't Be Tardy … for the mess!
Real Housewives of Atlanta alum, Kim Zolciak, called 911 on her estranged husband, Kroy Biermann.
For content, Kim's friend took one of their young children on a playdate. Kroy allegedly threatened to pursue kidnapping charges on Kim's friend.
TMZ obtained the audio from Kim's call.
The former Don't Be Tardy star began, "I have a situation here."
"My husband is threatening a kidnapping because my girlfriend took my son on a playdate."
Kim explained to police dispatch, Kroy has "not only harassed not only the mother, but my son is shaking and hysterically crying."
"Now, I'm going to leave and pick him up to prevent a situation. I just don't know what else to do at this point."
Dispatch requested Kim explain what happened again, from the beginning.
I'm obsessed with the following sentence … 
"I live in a manor."
(RIP me)
"I dropped my son off at the front gate, continued Kim. "They were going to the rodeo."
"My husband – we are going through a divorce – came in and said that he was going to file kidnapping charges on her and I said, 'Absolutely not. I said she could take him.'"
"Now I'm going to pick him up to prevent any further stuff. I did call my lawyer to ask if it was kidnapping and he said as long as one parent consents."
Kim's claims against Kroy didn't stop there.
"My husband did steal my bag that has all my divorce paperwork in it."
"This is just so petty," confessed the former Real Housewife. "I hate to call 911 for this situation, I was just so frantic in the moment."
"I don't want him to do anything crazy because he's known to do crazy things," she elaborated.
Kim's instinct told her the drama wasn't over for the night.
"I don't feel like this is going to be the end of this tonight. So I will probably call you back."
"I'll call you if I need you. I'm sure he will screaming and yelling and I'll need you in a little bit."
What are your thoughts regarding Kim's 911 call on Kroy? Sound off below.
---