Jersey Shore's Snooki Polizzi LaValle And Deena Cortese Are Being Sued
NYC's The Meatball Shop Is claiming trademark violations regarding the MTV stars' merch.
Ashley Hoover Baker December 4, 2020 8:24am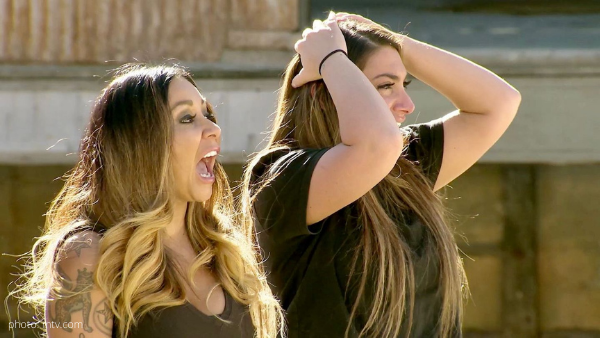 GTL!
The classic acronym from Jersey Shore may have a different meaning for Snooki Polizzi LaValle and Deena Cortese– instead of Gym, Tan, Laundry… it's Gym, Tan, LAWSUIT!
The self-proclaimed meatballs have found themselves in a metaphorical food fight with NYC's The Meatball Shop over the their new meatball merch.
The lawsuit:
According to reports from TMZ, the lawsuit claims "the duo's meatball merch is full of the New York sandwich shop's trademarks" and "claims Snooki and Deena straight-up jacked the store's swag and slapped it on a bunch of merchandise … totally ignoring the restaurant's cease and desist letter."
Haters gonna hate:
The master minds behind the meatballs, childhood best friends Daniel Holzman and Michael Chernow, are not subscribing to the Jersey Shore stars' side hustle. In the docs, they say the reality stars' merch is ruining their brand's good name.
TMZ spilled that "TMS is going after Snooki and Deena for money and wants an injunction blocking them from selling any more meatball gear."
Want to stay up-to-date on all your favorite celebrities and reality shows?
Check out the On This Day Entertainment podcast and you won't miss any more juicy news and gossip!
Do you think Snooki and Deena learned their lesson? Sound off in the comments!
---