Gigi Hadid Released On Bail After Marijuana Arrest
The Next In Fashion star was "fined $1,000 and avoided a recorded conviction."
Ashley Hoover Baker July 18, 2023 9:11am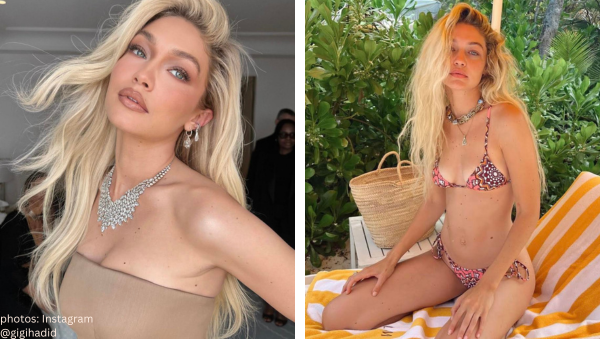 After a brief time at Cayman Islands' Detention Center, Gigi Hadid was released on bail after being arrested for marijuana possession.
According to reports from CaymanMarlRoad.com, the Next In Fashion co-host and her friend, Leah Nicole McCarthy, were busted when customs officers discovered the plant – as well as paraphernalia for its consumption – upon their arrival to the airport.
Both women were transported to the Prisoner Detention Center for processing and eventually released on bail.
"Hadid and McCarthy appeared in Summary Court on July 12 and pleaded guilty. They were both fined $1,000 and avoided a recorded conviction."
Gigi's rep told E! News the supermodel "was traveling with marijuana purchased legally in NYC with a medical license" and that marijuana "has also been legal for medical use in Grand Cayman since 2017."
"Her record remains clear, and she enjoyed the rest of her time on the island."
The brief arrest didn't stop Gigi and Leah from living their best lives.
After their release and bond, the beauties took to Instagram to boast about the great time they were having … Gigi even debuted a giant new dragon tattoo. (How very Lisbeth Salander of her!) 
---