90 Day Fiance's Big Ed Brown Accused Of Sexual Harassment And Assault
"I am done standing down. Ladies and gents introducing, Big Ed."
Ashley Hoover Baker April 28, 2020 11:47am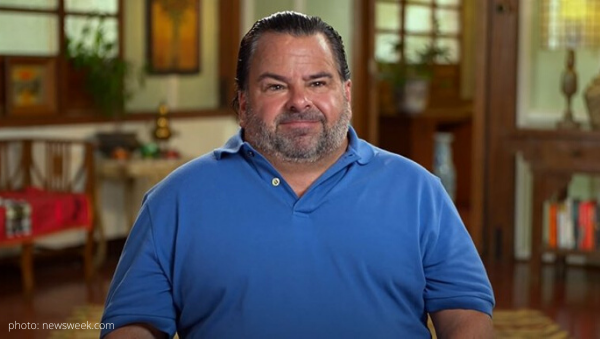 You may want to sit down for this one.
90 Day Fiance's Big Ed Brown was accused of sexual harassment and assault….. via TikTok by user Lordakeet (lolosword).
I know, it's a lot to process.
Let's start at the beginning- April 9th:
It all started with a TikTok post by @lordakeet that said, "The moment of finding out the guy who sexually harassed me for 9 months has moved on to his next victim…"
Once this claim was made, the TikTok user made a series of funny faces and mouthed the words 'what the f*ck' before transitioning to a filtered still photo of herself with text reading, "In front of all America…"
The video transitions to another filtered still shot of @lordakeet that stated, "I want to speak up, but signed a non disclosure agreement…"
Another filtered photo, this one gave the vibe of a neon 'Jaba the Hut' (which I'm taking as a clue from @lordakeet) appeared with text boxes that read, 1- "But 9 months of therapy," 2- "Supporting other women!," and 3- "Obviously he's still a predator."
This post ended with @lordakeet pleading, "IDk what to do!?"
Please note that Big Ed's name or image was not used- only a filter making @lordakeet look like Big Ed.
April 17:
Big Ed's accuser posted a less-produced post stating, "When you realize that creepy man was grooming you for 9 month [sp]." She tagged the post "#FYI #xyzba #levelup" and used the original song 'weebkiller.'
View this post on Instagram
April 22:
Earth Day's TikTok post uses Lizzo's 'Good As Hell' to make the claim, "When you decide it's finally time to stand up and speak out about your Sexual Harasser." Scroll to see the tags @lordakeet used.
View this post on Instagram
April 25th:
@lordakeet finally exposed the person who allegedly harassed her. Her TikTok post read, "It took a while to build my confidence, please don't let it flop… #biged #90dayfiance #tlc #realitytv #makethisviral."
The captions throughout the video read, 1- "I WOULD LIKE TO INTRODUCE YOU TO THE MAN WHO…," 2- "SEXUALLY HARASSED AN ASSAULTED ME," 3- "I'M DONE STANDING DOWN," all while @lordakeet made faces at her camera. The screen changes to black and boldly states, "LADIES AND GENTS INTRODUCING 'BIG ED.'"
As the TikTok video transitioned to the words 'Big Ed,' the visual switched to a collection of photo and video clips of Ed from 90 Day Fiance as his nickname remained in the video's forefront.
View this post on Instagram
* The claims made by the TikTok videos have not been verified.*
Need more 90DF in your life?
Check out the Pink Shade with Erin Martin podcast to stay up-to-date on all things 90 Day Fiance and your other favorite TLC shows. Here is the most recent episode.
Do you think there is truth the the claims alleged via TikTok by @lordakeet? Drop your opinions off in the comments!
---