Dr. Tiffany Moon On Why Real Housewives of Dallas Was Canceled
"The cast got to such a dark place that we could not mend those friendships..."
Ashley Hoover Baker December 2, 2021 10:12am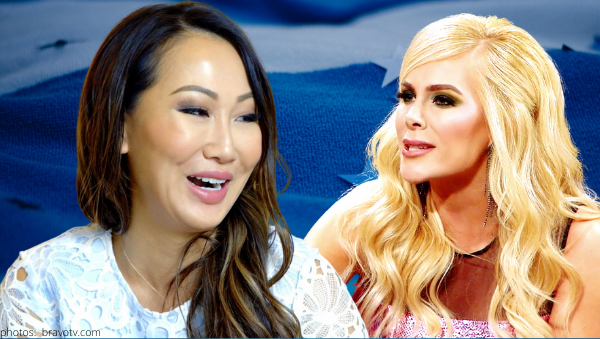 Real Housewives of Dallas star, Dr. Tiffany Moon, joined S'More Date creator Adam Cohen Aslatei (ACA) on an episode of S'More Live on Instagram to spill the tea on why she believes RHOD is on an "indefinite hiatus."
Tiffany's hot take:
After detailing how hurt and affected Tiffany was after the reunion, she explained to ACA why she thinks RHOD was shelved.
"The cast got to such a dark place that we could not mend those friendships enough that the viewers had enough to be invested in."
"You want to see people have conflict, and then you kind of want to see that conflict resolve a little bit."
To clarify, ACA stated, "If Kameron would have sincerely apologized to you and said 'Look. We started off on the wrong foot. I said things I shouldn't have said. I really don't want to be at conflict with you' and you accepted that, potentially there could have been another season."
Dr. Moon replied with a simple, 'Correct.'
Watch the full interview here:
Dr. Tiffany chats about the amazing friends she's made within the Bravolebrity community, the support of her fans, and even plays a game of 'shag, marry, kill' with her former co-star's husbands.
Gimme S'More:
Check out S'More Date on Instagram for weekly celebrity interviews.
Like the show Love Is Blind, S'More Date builds meaningful connections between people before they see one another. Download the S'More Date app!
If RHOD returned to either Bravo or Peacock, who would you like to return to the cast? Drop names in the comments!
---