Paulie Connell Gives Status Update On His Relationship With Dolores Catania At BravoCon
"The future is looking bright."
Staff November 6, 2023 1:30pm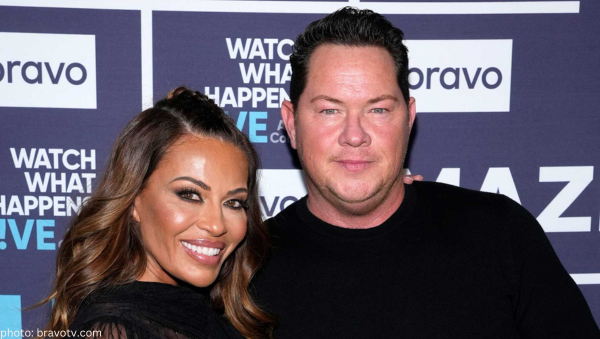 Real Housewives of New Jersey stars Dolores Catania and Paulie Connell are ready to take their relationship to the next level.
During the final panel of BravoCon 2023, panel host/comedian Michael Rapaport asked the couple, "Are you engaged? Are you getting engaged," even reminding them, "Vegas is the place to get married."
Paulie was happy to share how happy he is dating Dolo.
"Obviously, we are talking about a future. I'd be a silly person if I was not."
"Dolores means everything to me," continued the president and CEO of Eco Electrical Services LLC.
"Since I met her, she's made me a better person."
"The future is looking bright," gushed Paulie.
"The other big question in the room" is in regards to Paulie's impeding divorce.
"My divorce is pretty much finalized, so when that's all done – that's what the next step is."
View this post on Instagram
Do you think about Dolo and Paulie make a good couple? Drop your opinion in the comments.
---