Brielle Biermann Clarified If Kim Zolciak Or Kroy Biermann Paid The Family's Electric Bill
Prepare for a plot twist ...
Staff September 15, 2023 10:16am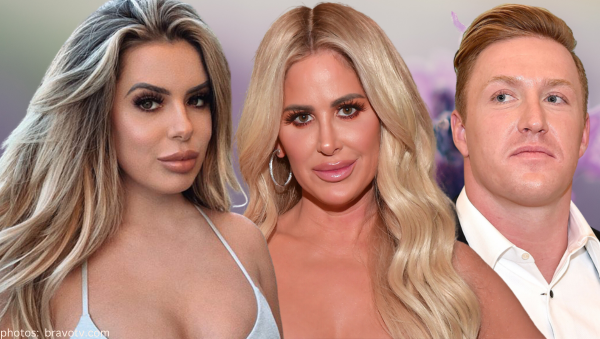 The chaos continues in the Zolciak-Biermann home …
Don't Be Tardy alum, Brielle Biermann, took to Instagram to make it known she's provided financially for her family while her mom, Kim Zolciak, and her stepdad, Kroy Biermann, work through their marital issues … i.e her mom's alleged gambling addiction. 
Last week, Kim joked that Brielle paid her and Kroy's electric bill during an Instagram Live.
Kim later quipped, "You guys, please, yeah. Don't even – I'm not even acknowledging the bullshit."
According to Kim's oldest daughter, she was the one – in fact – that kept her family's power on.
Brielle posted a topless thirst trap to the 'gram with the caption, "I try to stay all up in your mind."
Unfortunately for Brielle, the only thing in the commenters minds were questions of how Kim and Kroy's bills were getting paid.
IG users suggested, "You really should stay up on those delinquent bills" and "you need to earn yourself a living, things are different now" under the KAB co-founder's racy photo. 
Brielle jumped into the conversation to respond to a user who told her to "pay your mom's bills."
"I did," she announced.
Another user commented that Brielle was too busy paying off her own debts to help Kim and Kroy financially.
According to Brielle, she is no longer in debt. "Not anymore I paid it. Easiest way to summarize it- miscommunication."
View this post on Instagram
---