Are Below Deck Sailing Yacht's Daisy Kelliher And Gary King Officially Dating?
Can Gary and Daisy's portmanteau please be 'Gaisy'?!
Ashley Hoover Baker May 22, 2022 9:43pm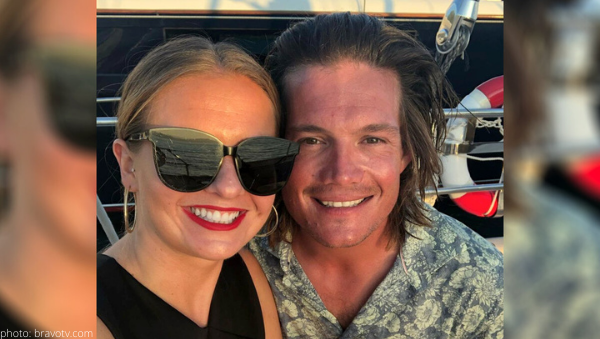 New couple alert?
If the Parsifal III is a-rockin' don't come a-knockin'.
Did Below Deck Sailing Yacht stars Daisy Kelliher and Gary King confirm they are dating?!?!
Here is my case for why I think there is a boatmance between the two…
Love Boat:
Season 3 BDSY newbie, Barnaby Birbeck, took to his Instagram page to out his colleagues' relationship status.
Daisy, Gary, Barnaby, and Kelsie Goglia (my fav this season) were all smiles in a photograph of the yachties touring the UK. Barnaby captioned the pic, "Seeing this gorgeous couple in London today! Love is in the air 🥰"
View this post on Instagram
Need more confirmation?
Well.
Barnaby continued to share his post to his IG story tagging both Gary and Daisy- the next slide being a photo of Captain Glenn Shephard's lead team members getting cozy in an embrace. The pic was captioned, "IT'S OFFICIAL," again, tagging Daisy and Gary.
To top it off, both season 2 and 3 BDSY stars shared Barnaby's story announcing their "official" relationship status.
Instagram stories expire after 24 hours, but screenshots live forever.
Daisy and Gary are officially official. Thoughts on the new couple?! #BelowDeckSailingYacht pic.twitter.com/m7NWAUEbZc

— OnThisDayENT (@OnThisDayENT) May 23, 2022
On to more important things…
Can we please call Gary and Daisy 'Gaisy'?!
Do you have a better portmanteau for the leads in this adorable boat-mance? Do you think Daisy and Gary make a compatible couple? Is this 'new couple' all in my mind? Drop all your thoughts off in the comments.
---