Be a Desert Diva! Take the Palm Springs Tour!
Get your reality star sizzle on in Palm Springs!
Ericah Whitmill December 13, 2017 10:02am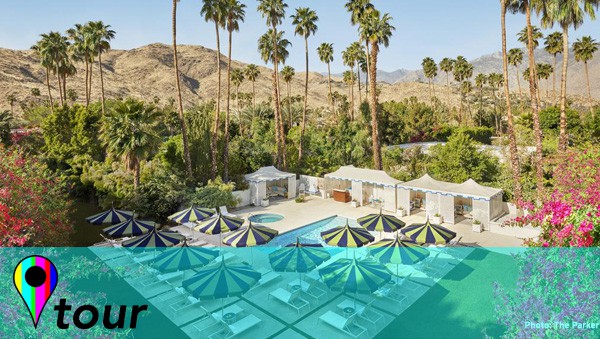 With this tour, you just might become a regular visitor like Lisa Vanderpump from Real Housewives of Beverly Hills!
Escape the stress of the city and come to the relaxing and ever-so-chic, Palm Springs. This desert oasis makes for a perfect weekend getaway filled with shopping, poolside hangs at posh mid-century modern hotels, cocktails reminiscent of old Hollywood stars and fashionable restaurants with local flair and classic glam. Road trip it up with your main B's for a bachelorette party like the WAGS LA— or a sisters' trip just like the Kardashian's— or simply check out of LA and check in to perfect California staycation!
Pit Stop at the Cabazon Dinosaurs
Stahp! You can't go to Palm Springs without checking out the famous Cabazon Dino's on the way. It's the perfect and iconic road trip pic moment like on KUWTK's trip to Palm Springs to get your Insta followers a little intrigued for the weekend ahead. —What happened here?!—
Check in at The Parker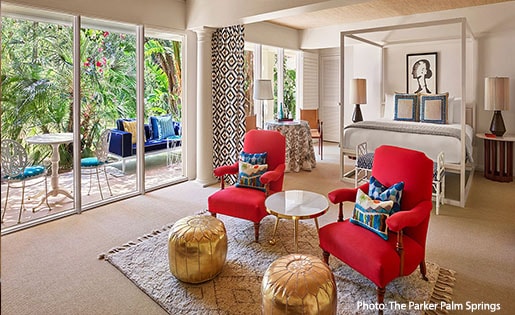 I mean, where else would you stay to get the best mid-century modern yet chic and trendy vibes that Palm Springs has to offer? The Parker lets you pick out your most ideal spot for your weekend getaway. Whether that be in your personal villa away from the other guests, a place with the closest proximity to the pool or in true reality TV star form, a private gated —home away from home— house with both an indoor and outdoor living area; talk about perfect! Oh, and did we mention how each room is decorated with the utmost luxury and style that won't make you want to leave?! —What happened here?!—
Go on the Historic Aerial Tramway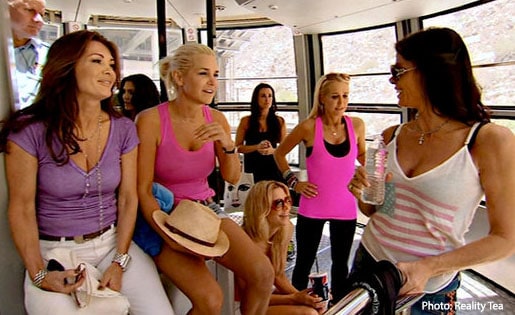 Just like the ladies from the Real Housewives' of Beverly Hills, explore and be one with nature while flying high on the famous Palm Springs Aerial Tramway. The best way to see the beauty of Palm Springs—while staying cool, of course. Oh and since you're going up so high, don't do like the RHOBH and make sure you go with people you actually like! —What happened on here?!—
Take a Photo of Lisa Vanderpump's Star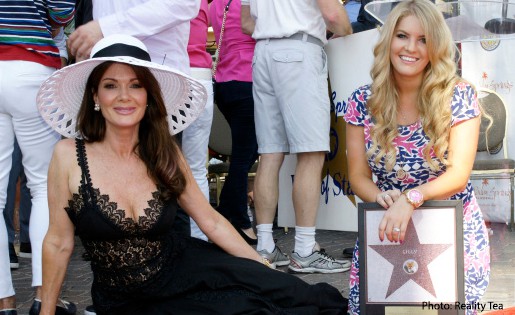 Be one with the stars and snap a pic on the Walk of Stars right next to Lisa's. Palm Springs is Lisa Vanderpump's "home away from home" and because of all her work with the city, she's been awarded a star on the Palm Springs Walk of Stars.
Shopping at The Shops at Thirteen Forty Five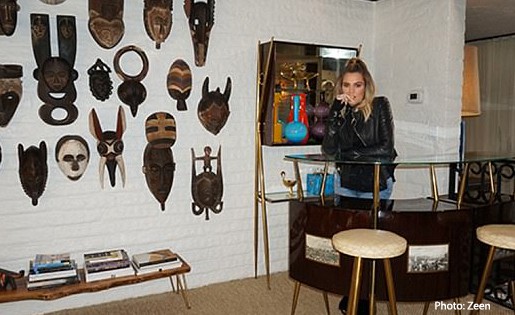 In the words of Gamble Breaux from the Real Housewives of Melbourne, "I think we could use some retail therapy." Vacation the right way and shop till you drop at the famous and historic mid-century modern shopping destination, The Shops at Thirteen Forty Five. Maybe you'll find some cool treasures like the monkey lamps Khloe adored but Kim and Kourtney absolutely hated. —What happened here?!—
Dine at Eight4Nine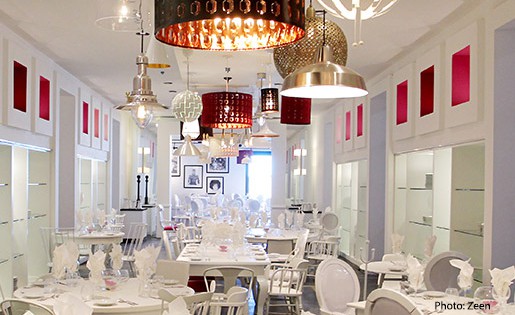 This is the go-to place to dine like the star you are in Palm Springs! Eight4Nine is the celebrity hot spot restaurant in Palm Springs and a favorite pit stop for many reality TV stars. —-What happened here?!— 
Have you been to Palm Springs? If so, share your favorite spots in the comments below!
---