Bachelor Nation's Jordan Kimball And Wife Are Expecting Their First Child
"I'm so excited to see you as a Mother."
Ashley Hoover Baker December 25, 2022 8:45am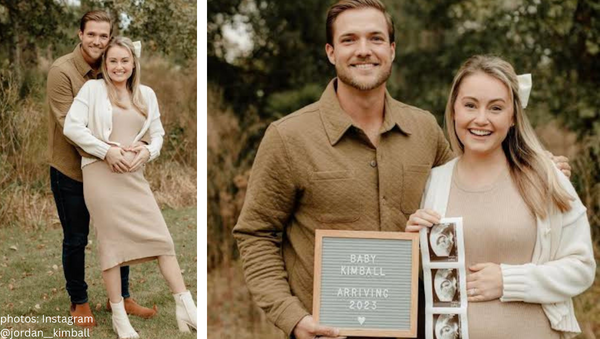 Congratulations to Jordan Kimball and Christina Creedon Kimball on the news of their growing family!
The season 14 suitor from The Bachelorette took to Instagram to share his big announcement.
The post:
"From bending knee to saying vows at the altar, it's all been a dream. But nothing has moved me like holding your hand and hearing our baby's heartbeat."
"We are starting our family through love and with love, I truly believe you were a godsend and now we have the miracle of new life between us. I love you more than ever."
"Cheers to the beauty of the changes your body is making and how graceful you've made it look. I'm so excited to see you as a Mother. I love you Christina!"
View this post on Instagram
Jordan told US Weekly, "We want to continue to have kids, but with this being the first, I would like for the baby to be a boy, you know, older brother protector," he said. "But if the baby's a girl, that's OK too, you just want a happy, healthy baby. I'm ready for it all."
Never forget:
Jordan proposed to Christina on Christmas Eve 2020.
Who said romance was dead?!?!
Which Bachelor Nation alum do you think will be next to announce a pregnancy? Drop names in the comments.
---