Ariana Madix Says New Cocktail Book is a "Breakup Album"
"This is inspired by my journey and my life."
Staff October 5, 2023 7:23am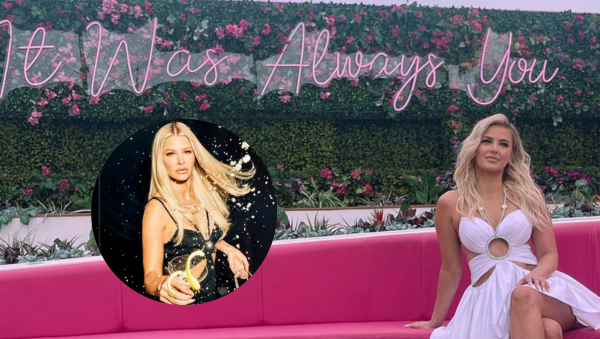 Raise your glasses high — Ariana Madix's new book, "Single AF Cocktails" is hitting shelves soon!
"I wrote this book at a time in my life when I was feeling a lot of raw emotion," Ariana shared. "You'll be seeing a vulnerable side of me."
The collection of 60 cocktail recipes details the recent highs and lows of Ariana's life, set to thematic drinks and photos to accompany any girls night.
Single AF Cocktails features 5 chapters — Honeymoon Phase, Betrayal, Devastation, Resilience, and Ad Astra. The grand finale cocktail – We Ride at Dawn- is an ode to Ariana's close friends who have rallied behind her during this turbulent phase of her life.
"I feel like I somehow won the lottery in a past life when it comes to having the best, most amazing support system."
Recently, many naysayers have critiqued Ariana Madix's uptick in campaigns and exposure following the infamous Scandoval bombshell that shook WeHo and the country alike.
"People say things like, 'you're not the first person to be cheated on,'" Madix begins.
"That's kind of the point. The point is this happens, and so many of us, not just me, who go through these things feel shame or feel down and I want all of us to feel empowered on the other side of it."
"It's not about me, its about all of us."
Compared to Ariana's previous cocktail book she wrote with her ex, Tom Sandoval, this book she wrote "standing on her own."
"If I were to wait and try to tell this story a year from now, I feel I wouldn't have felt the same way."
Vanderpump Rules fans might notice that lack of reference to the iconic Bravo TV franchise throughout the book, however, Ariana's journey takes center stage.
"This is inspired by my journey and my life," Ariana concludes.
Single AF Cocktails hits shelves December 5th.
To purchase an autographed copy of Single AF Cocktails, click here.
---