90 Day Fiance Fans Call TLC Out For Stephanie Matto's Bisexual Storyline
She already came out publicly as bi on YouTube 3 years ago.
Ashley Hoover Baker March 10, 2020 2:10pm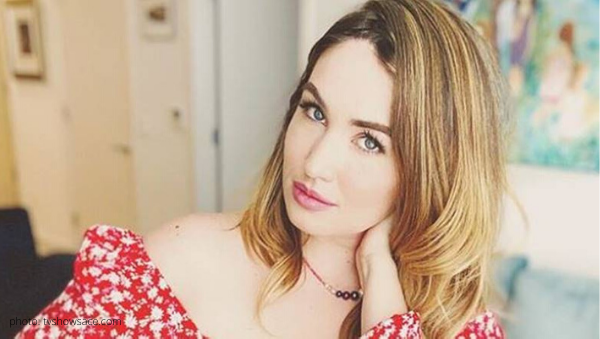 90 Day Fiance fans call TLC out for Stephanie Matto's bisexual storyline, as she already came out publicly as bi on YouTube 3 years ago. This is frustrating for fans as Stephanie's story line is based around her wanting to come out to her family and open up to them about her Australian girlfriend, Erika Owens.
The Video:
In case you missed the YouTube footage of Stephanie explaining her sexuality and her journey, here ya go! Keep in mind, this video has over 68K views, making fans even more irritated with the story line. As if none of her friends or family stumbled upon this video within the last 3 years- whatever!
The backlash:
Fans took to Stephanie's YouTube comments to share their disdain. "Made it here from 90 day fiance … her mom doesn't know she's bi? She posted it here years ago.." Another wrote, "You're totally lying about not coming out to your parents on 90 Day Fiance: Before the 90 Days. How could you post this 3 years ago and your whole family and most of your friends have no idea?"
What's next?
It's unknown if her parents really didn't know about her bisexuality, or if TLC is attempting to make her story line more scandalous. Either way, it's very peculiar that Stephanie's family wouldn't know her truth.
Though many 90DF fans are disappointed with this aspect of Stephanie's story line, at least we can still look forward to Erika learning that she had been kept a secret by her girlfriend.
If you need more 90DF in your life, you should listen to the Pink Shade with Erin Martin podcast. Here is her most recent episode!
Do you think Stephanie's friends and family truly didn't know she was bi, or is this all staged for tv? Spill your tea in the comments!
---