90 Day Fiance: Michael Jessen And Emily Larina Dish On TLC's Editing
Both claim TLC makes the couples look like their relationships are full of drama.
Ashley Hoover Baker February 11, 2020 1:01pm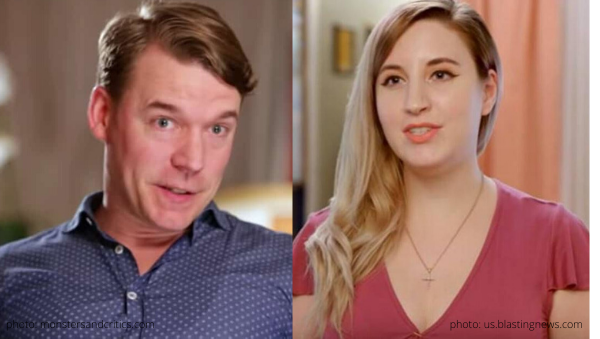 90 Day Fiance's Michael Jessen and Emily Larina dish on the liberties TLC takes with editing, making the couples look like their relationships are full of drama. This is not the first time that cast members have called out the network, as there were former cast members that said that TLC made their entire lives a lie and there were no truths at all in their season of 90 Day Fiancé.
Michael Jessen's truth:
Max and Cece's dad had a big problem with the way that TLC edited many scenes with his new wife, Juliana Custodio, and his ex-wife, Sarah Jessen. The network portrayed the millionaire and the model's relationship with Michael's ex appear as she is just another jealous ex, though Sarah has been the most supportive friend Michael and Juliana could have through the 90 day process. The father of two took to social media to say, "This is the biggest bunch of manufactured bulls**t… shame on you Sharp Entertainment and TLC."
Emily Larina's truth:
Emily took her narrative into her own hands when she took to Instagram to call TLC out for portraying Sasha Larin out to be an undesirable father and husband, when in reality, Sasha is an ambitious man who takes care of his family.
"For a while, I was disappointed that the world didn't get to meet the Sasha I know. The man I know is always thinking about how he can be a better provider for his family. The man who sees something in the store and says, 'I want to send this to my father, son, brother, etc.'" The man who doesn't have a lot of possessions because he's so giving. I remember asking why he was always giving his clothes away to his brother, and he'd say, 'Because it's better that he has them than me.' He would work split shifts but still come home on a long metro ride to check on me. He's the kind of man who will help others and expect nothing in return. He's never afraid to chase his dreams. When his family calls, he answers. I love you, and I'll forever appreciate you for all you've done. I've come to terms with everything. I'll keep the real you to myself."
According to dailysoapdish.com, "Most of the cast members have said that they are not actors and the show has made them out to look a specific way for the viewers. With more viewers, come better reviews and more money for TLC. This is why many of the cast members think that the editing is done to cause drama. What TLC doesn't understand is that these are real people who are trying to live their lives and be happy. When they get backlash on social media, it just makes them more and more angry at the network. We think that it is great that the cast members are speaking out and we hope that TLC will begin to see the drama that they are putting on people once they are off the shows."
If you need more 90 Day Fiance in your life, I feel you. Check out the Pink Shade with Erin Martin podcast for the most hilarious 90DF recaps.
Do you think 90DF producers should be more honest in how the cast is portrayed, or are you more focused on getting major drama? Sound off in the comments!
---