90DF: Andrei Castravet Has "Nonexistent" Relationship With Elizabeth Potthast Castravet's Brother
Andrrreeeeiii described his brother in law as "Not a good person."
Ashley Hoover Baker May 4, 2021 8:39am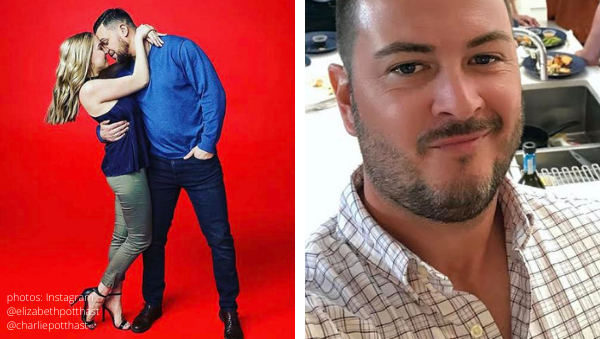 90 Day Fiancé fans have watched the highs and lows of Elizabeth Potthast Castravet and Andrei Castravet's journey for years now.
One thing that remains consistent is the strained relationship between Andrei and Libby's brother, Charlie Potthast.
In fact, the guys' relationship hasn't gotten back on track since Charlie's drunken outburst at Libby and Andrei's wedding.
In an exclusive interview with US Weekly, the Castravets detail where their relationship with Charlie stands.
Status update:
According to Elizabeth, the couple "kind of had a moment" with Charlie after his sloppy behavior on their big day.
True to form, Andrei interrupted Libby to explain he had a "big" problem with Charlie's actions.
Andrei clarified, "At this moment of time, the relationship is nonexistent."
"I saw it all first hand what he's made of. He's not a good person," Eleanor's father continued.
Moving forward:
Libby expressed that she believed time would heal their wounds; however, Andrei countered her opinion.
"I feel like it's gotten worse," the Muldova native detailed.
"I don't even want to be in the same proximity of him. … He's just basically a big brat."
Andrei's opinion of Charlie:
Tell us what you really think, Andrei….
"He's a drunk bum, that's what it is. Like, bottom line, he loves alcohol too much and it is what it is."
Why all the tension in the Potthast family?
Elizabeth thinks the family drama comes back to the scale of her wedding compared to her siblings.
"We had the most extravagant wedding out of anyone in my family so I think that definitely had something to do with it."
Petty AF.
Watch the interview for yourself:
Want to stay up-to-date with your favorite TLC shows?
Check out the Pink Shade podcast for hilarious recaps from 90DF and beyond. Here is the most recent episode!
Do you think the Castravets will mend their severed relationship with Charlie? Sound off in the comments!
---