16 And Pregnant Star Jordan Cashmyer Dead At Age 26
Update- Jordan's cause of death was revealed via Go Fund Me campaign.
Ashley Hoover Baker January 30, 2022 8:21am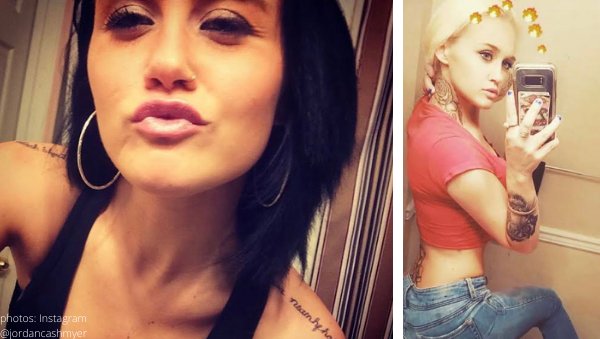 ______________________________________________________
Updated post 1/30/2022 @8:21
Jordan Cashmyer's father, Dennis Cashmyer, created a Go Fund Me to help with funeral costs, giving fans insight into what happened to the 16 & Pregnant alumni.
"Our daughter Jordan tragically lost her life on January 15, 2022, at the age of 26. Leaving behind a sweet little 6-month-old girl."
"Addiction plagues many families, and our family was not immune to it. Jordan was always so full of life and full of personality. She had a way of always making those around her laugh and smile, and her smile was truly contagious."
"Our family is heartbroken, and we will forever miss Jordan. We are now faced with the grim outcome that our grandaughter that we have been raising will never get to make memories with her mother or father, never getting to know them. Lyla lost her father to addiction at two months & now her mother at six months. Our family has to now not only put our daughter to rest but navigate through starting over with an infant who has lost both her parents in her six months of life."
"Please help our family cover the costs of Jordan's memorial and start a fund for Lyla's future. We did not foresee starting back over, and all that comes along with that. Lyla has been our family's greatest joy and addition; she has been our saving grace during this difficult time. Myself, my wife, our kids, and sweet little Lyla have been shown so much love and words of kindness in the past nine days since Jordan's passing. Our hearts are grateful. We pray Jordan is finally at peace. Lots of Love, The Cashmyers."
If you or a loved one are struggling with substance abuse, call 1-800-662-4357 for free and confidential help.
______________________________________________________
Original post 1/17/2022 @10:27
Jordan Cashmyer from 16 And Pregnant passed away at age 26.
Jordan appeared on season 5 of the MTV reality series in 2014 alongside her then-boyfriend, Derek Taylor, and their daughter, Genevieve "Evie" Shae Taylor.
The announcement:
Jordan's mom, Jessica Cashmyer, announced the tragic news via Jordan's father's Facebook page alongside a black-and-white photo of the young mother.
"Last night I received a call no parent ever wants. My oldest beloved daughter, Jordan has passed away, she was only 26 years old. Our hearts are truly broken. No parent should ever have to go through losing a child, EVER."
"Please keep my family in your thoughts prayers as we navigate through this terrible tragedy. Please understand and respect our privacy at this time. We are surrounded by the love and support of our children, grand daughter [sic] Lyla and family members. 💔"
The family did not reveal Jordan's cause of death.
Drop your well-wishes for Evie and the rest of Jordan's family off in the comments.
---