Ubah Tells Tamra Judge "I Won't Waste My Time" Doing Your Podcast
The RHONY beauty isn't interested in "artificial interactions."
Staff October 30, 2023 10:45am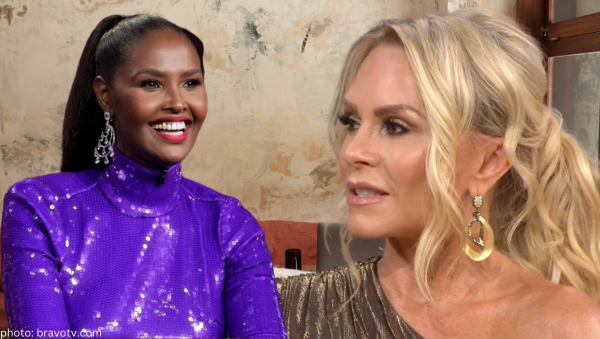 There's crossover drama between Real Housewives franchises just ahead of BravoCon 2023 and I love this journey for us.
Real Housewives of New York reboot star, Ubah, left no crumbs in a direct message conversation with Tamra Judge and then posted receipts.
In the words of Lizzie McGuire, 'This Is What Dreams Are Made Of.'
ICYMI, the Real Housewives of Orange County star slammed Ubah on her podcast saying her "reunion performance … felt forced."
Clips from the pod made its way around the interwebs leading Tamra to apologize to Ubah via her DMs. "Ubah! We love you."
"I just didn't understand your anger toward Jenna [Lyons], Tamra began. "And yes the editing. Sorry, I take it all back."
The statuesque stunner responded to Tamra's DM and even went back and forth with her regarding plot points from the RHONY reboot.
That's when Tammy Sue proceeded to shoot her shot.
"Love to have you on the podcast to hear more."
Ubah politely (read shadily) declined.
"No, thank you."
"The majority of people here resort to passive-aggression and can't confront the truth," continued the CEO of Ubah Hot hot sauce.
"I won't waste my time on a group of biased viewers accustomed to artificial interactions."
Scroll for the screenshots shared by IG's @byewighellodrama!
View this post on Instagram
Where do you stand on Ubah VS Tamra? Sound off in the comment section.
---