Tom Schwartz Reacts To Shady Before And After Photos Of The Former Model
A Twitter user asked,
Staff August 31, 2023 2:20pm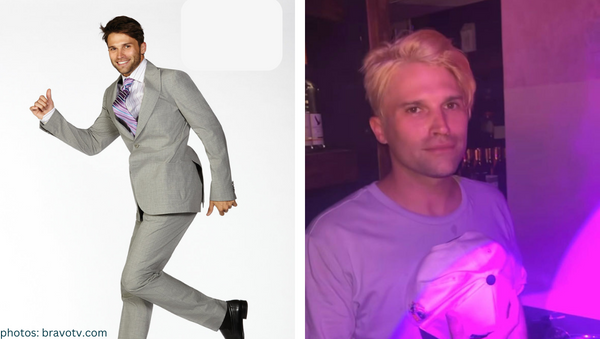 Vanderpump Rules star, Tom Schwartz, reacted to side-by-side photos featuring snaps from modeling days and his current 'mid-life crisis' era.
Instagram user @pumprules posted a screenshot of Schwartz's reaction to @ProstitutionWhore's comparison of the VPR star from then and now.
Tom responded "😂😭" to the post that asked, "How is this the same person?"
View this post on Instagram
The VanderVerse was divided in their opinions of the post.
One is a model and one is Mrs. Doubtfire. That is all.

Yea the partying caught up to him? He looked nice when he was clean cut, but now he looks gross as "shaggy casual".

But it's a problem when someone went after Katie when she gained weight? Or Lalas plastic surgery? Geez… the hypocrisy of the fans

People mad about Shoeless Schwartz getting dragged like we didn't see him tearing down LaLa and conspiring with Tim to film a smear campaign against Ariana. He can take it.

At least he's able to laugh at himself. He looks fine in person. We all get older and that's a bad angle. And the blonde hair isn't the greatest. But he still has his sense of humor

It's actually really rude. I bet whomever it was that posted that doesn't look the same in that same timespan of years lol

Aww how cruel. We all get old and don't look 25 anymore.

As if tom wasn't already going through it with a midlife crisis and having association with a worm with a mustache, now he's reeeallly gonna be down on himself 💔 poor t-schwa

Also boozen, coked out escapades don't help!

In his Mickey Rourke era

I love Tom leave him alone he's living his life 🙌
What do you think of Tom's reaction to the shady side-by-side photos posted of him? Sound off below.
---