Kathryn Dennis Channels Barbie's "Salacious" Friend At Event
Midge is "low-key the star."
Ashley Hoover Baker July 28, 2023 8:20am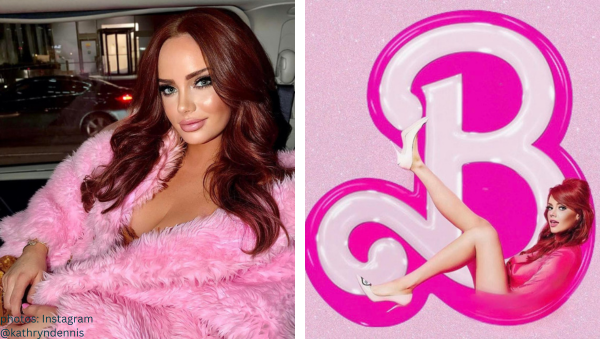 Former Southern Charm star, Kathryn Dennis, channeled her inner "Midge" [Barbie's pregnant, freckled friend] at a sold-out event she co-hosted at The Refinery in South Carolina.
Lead character energy:
In a world of Barbies, Kathryn paid homage to "the salacious pregnant girl with red hair because she's low-key the star," according to reports from Page Six.
The former Bravolebrity joked, "They've been doing us wrong for many years, and now it's time to stand up for Midge."
She's a Barbie girl in a Barbie World:
Kathryn felt "like a kid again" while getting ready for the gathering she co-hosted. "This is such an amazing and nostalgic time for me to experience these things."
Since the world has "evolved," Kathryn is grateful the pop culture universe has become a "more inclusive place."
"I feel like Barbie is returning at the perfect season of my life, as I'm reminded of how I felt as a child, and that has helped me to make sense of my 20s and ultimately who I am now that I'm in my 30s."
"Being the fair-skinned, freckled redhead who grew up wanting to be the tan blond girl in school, I finally realized that we are all equal."
View this post on Instagram
Do you miss Kathryn's spicy personality on Southern Charm? Sound off below.
---