Farrah Abraham Sentenced To 18 Months Probation For Slapping Security Guard
Farrah
Staff October 19, 2023 9:28am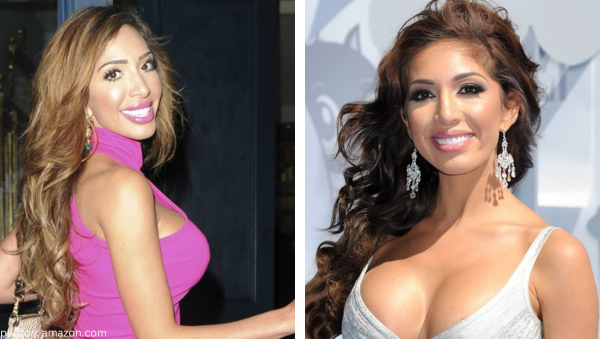 Teen Mom OG, Farrah Abraham, was charged with slapping a security guard in early 2022.
In Touch confirmed, "The former reality star was sentenced to 18 months of probation with mandatory supervision on Tuesday, October 17."
Sophia's mom "will also be required to complete 40 hours of community service," according to court docs.
"Farrah was not required to pay a fine or attended any classes related to the incident."
ICYMI …
"Farrah allegedly slapped a security guard at Grandmaster Recorders in Hollywood, as per reports from TMZ.
Farrah allegedly got belligerent and was asked to leave the club but refused."At some point, she allegedly slapped the guard."
"We're told initially cops weren't called. Rather, someone called for paramedics and when they arrived they say someone — presumably Farrah — was so belligerent they called the cops for backup."
As a result of the alleged attack, a citizen's arrest was made.Farrah was taken into custody and released shortly thereafter.
View this post on Instagram
What do you think of Farrah's sentencing? Sound off below.
---