Trevor St. Agathe Had A Hard Time Watching Deleesa St. Agathe Flirt With Chloe Veitch On The Circle
"This is awkward."
Ashley Hoover Baker May 6, 2021 11:00am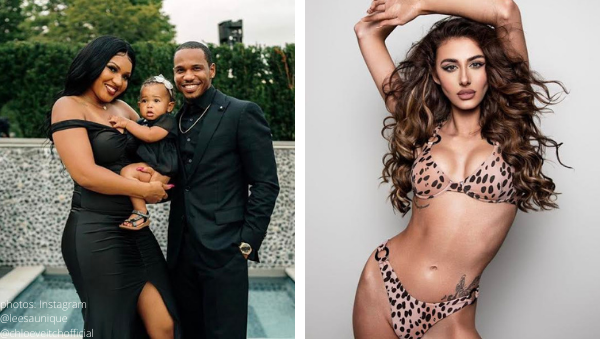 Circle. Start a group chat.
Now that season two of Netflix's The Circle has come- well- full circle, the real Trevor St. Agathe is coming clean on how he felt watching his wife, Deleesa St. Agathe, flirt with Too Hot To Handle alumni, Chloe Veitch.
Insert cringe emoji:
The franchise's second US winner told People,  Trevor found it "uncomfortable" to watch his wife catfish Chloe as him.
"I feel like he kind of just brushes it off and he's just like, 'Oh, haha. Okay, next scene, next scene. This is awkward.'"
Deleesa detailed, "Chloe is literally sitting there like, 'Trev, Trev. Oh, he's so handsome.' And he's sitting next to me and he's just like, 'This is so weird.' I can't wait till they meet in real life."
View this post on Instagram
Preparing for The Circle:
It's no surprise Deleesa described her husband as "supportive" and "extremely encouraging" during the casting and filming process. (Seriously-you can't blame Chloe for falling for the man…)
"Every night, we would study for a whole week. In that book [I brought with me on the show], he would write stuff, I would write stuff. He would quiz me, we would talk about it, I was just questioning him about everything."
The cash prize:
Deleesa's met her goal for entering The Circle.
"Me and Trevor, we always talk about wanting to provide a better life for our children — as [in] children in future, but [now for] our daughter. This is something we've always spoken about, so for it to happen it's like a dream come true."
"We used that money for a down payment for a house, so we're living in a house right now."
Did you think Deleesa deserved the win and the $100K? Sound off in the comments!
---