VPR's Tom Sandoval Sings "Schwartzie Can't You See Raquel Is Hot For Me" At Karaoke Concert
Ashley Hoover Baker May 6, 2023 1:07pm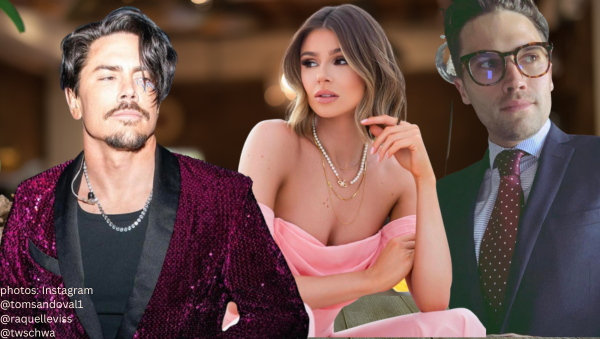 During a recent Tom Sandoval & The Most Extras show, Vanderpump Rules villain, Tom Sandoval, sang a different tune to the Fountains of Wayne song, Stacy's Mom.
In the diddy that Sandoval renamed Schwartz's Mom, the karaoke enthusiast switched out another lyric that got Bravoholics talking …
Instead of singing 'You're just not the girl for me,' Sandoval screeched 'that Raquel is hot for me' before finishing the chorus.
**Despite the creator captioning the video "Raquel is not for me," if you listen closely, you will hear the cheater sing "Raquel is hot for me."**
What is happening!!!! #PumpRules via @knot_normel pic.twitter.com/LcAH03UHFR

— BravoBabe (@thebravobabe_) May 5, 2023
Don't believe my 43-year-old ears?
Scheana Shay confirmed Sandoval squealed Raquels is HOT for me, rather than NOT for me.
What do you think of Sandoval mentioning Raquel in the lyrics? Sound off below.
---