Why Lisa Vanderpump Left RHOBH
"I don't have room in my life for nastiness."
Ashley Hoover Baker November 13, 2019 8:14am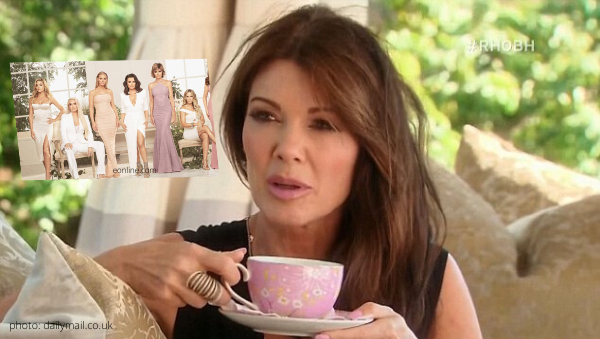 Lisa Vanderpump spills the tea on why she left Real Housewives of Beverly Hills after nine years on Bravo's hit franchise. The Vanderpump Rules star told PEOPLE, "I don't have room in my life for nastiness."
As a RHOBH lover, it was evident LVP was struggling with interpersonal relationship among her friends/costars. With that stress mounting for seasons and then the unexpected loss of her brother, Mark Vanderpump, Lisa couldn't handle the unnecessary drama any longer. "To have negativity during a time in my life when I needed to try to be positive … I decided it was over."
Lisa began filming just months after her brother's suicide. "I shouldn't have even committed to do that season," Lisa explained. "If I had had my choice, I would have just wallowed in grief. I wasn't ready."
Lisa was in too fragile of a state to handle Puppy Gate and have her alleged friends turn on her. "I've been in a position where the whole cast has been against me before," Lisa reminded PEOPLE. "But this time, our foundation was taking a bashing from the women, and it didn't deserve it. And suddenly, to start dealing with them all screaming and shouting at me on that first trip [to the Bahamas], I thought, 'What the hell am I doing?' And that was really it."
When asked why the OG Beverly Hills housewife didn't go to cast events including the reunion, LVP said, "I just had more things going on in my life at that time." The restaurateur continued, "[Grief] encourages you to take stock. I'm a strong woman, but I don't have room in my life for nastiness."
"I had a great time on Housewives." She continued, "I don't want to look back on my time on The Housewives as a negative experience. I had wonderful moments and laughs and giggles. But I have no regrets about leaving. And I've moved on."
Lisa's spin-off show, Vanderpump Rules, premiers on January 7, 2020 on Bravo.
Will you miss Lisa on RHOBH? Drop your opinion off in the comments!
---