Why Drag Shows And Bingo Are the Perfect Match
Dana Escamilla November 24, 2020 10:24am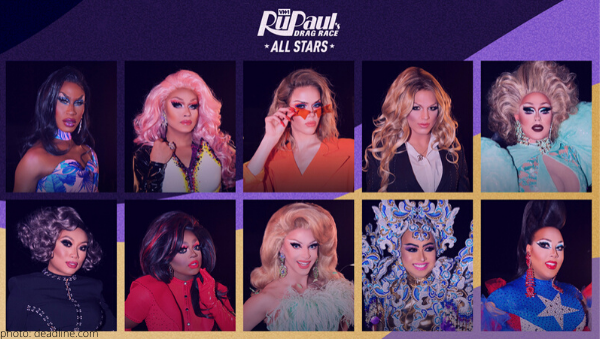 Bingo has been a mainstay of social and entertainment culture for generations but, in more recent years, it has perhaps struggled for relevance against a backdrop of newer digital distractions.
However, the versatility and simplicity of bingo has helped to ensure that it retains a major global following, both online and offline, and the drag scene has in fact played a role in its recent revival as a staple of modern leisure.
In this article, we will examine how shows like RuPaul's Drag Race have helped expose drag to a mainstream audience and how drag, in turn, has helped to provide a much-needed boost to pastimes like bingo, which is often unfairly perceived as being old-fashioned.
How the drag scene has helped to revitalize bingo
Bingo is played the world over by all kinds of people. For some, the game provides an opportunity for socializing, whether that's face-to-face in bingo halls or digitally on one of the many available online casino platforms.
The action revolves around the host, seated or standing at the front of the audience, whose role it is to call out the numbers. Many bingo callers are a big part of the entertainment and their role stretches far beyond keeping the game moving.
Many bingo halls employ more charismatic performers to host the games, who they task with creating a fun and humorous environment. Often, this is achieved through the creative use of bingo phrases , such as "legs 11" or "two little ducks, 22". Few entertainers offer as much charisma as drag artists, so it's easy to understand why new concepts like drag queen bingo have taken off in recent years.
The rules of drag queen bingo are much the same as regular bingo, except the host will generally spend a little more time interacting and bantering with the audience. Though faithful to the rules, the event is presented in a much more entertaining manner.
Virtual Drag Queen Bingo is the most fun you'll have on a Friday night. Vanity Ray hosts 4 rounds of bingo using Zoom. Get camera ready & dress like your fav diva this week. Prizes include CASH, @jerseysocialnj & West Side Partnership!

Buy boards → https://t.co/uolg9VklP5 pic.twitter.com/cBDAQPlHHH

— Art House Productions (@arthouseprods) November 17, 2020
How RuPaul's Drag Race Played A Part
Shows like RuPaul's Drag Race have played an important role culturally, succeeding not only in entertaining viewers, but also in educating people about what it means to be a drag artist. The show is generally light-hearted, but there are moments reserved for more serious reflection.
Episodes often feature discussions with contestants around their own experiences growing up, the obstacles they have faced, and their struggles for acceptance from friends and family members. This, in turn, has encouraged viewers to challenge their own perceptions of the scene and the people behind it.
As a result of the show, and others like it, drag artists are becoming a more central feature in mainstream entertainment. The contests get fierce leaving fans to wonder who will sashay away.  This has helped pave the way for concepts like Drag Race-themed bingo board game.
Quote tweet with a fictional band you would want to join. https://t.co/fYbzB0FBy5 pic.twitter.com/JcGHT5WgaQ

— RuPaul's Drag Race (@RuPaulsDragRace) November 11, 2020
Recently renewed for a 13th season, RPDR has entertained and educated audiences for more than ten years. It has played a key role in helping to create the concept of drag queen bingo and breathe life into a pastime that had increasingly been perceived as dated.
Have you played a bingo game while watching Drag Race?!
---