Jersey Shore Cool: Where to Eat Drink and Hang Out At the Shore!
Forget about GTL! Here's Where to Eat, Drink, and Have Fun Down the Shore!
Lara Sophia August 17, 2018 9:09am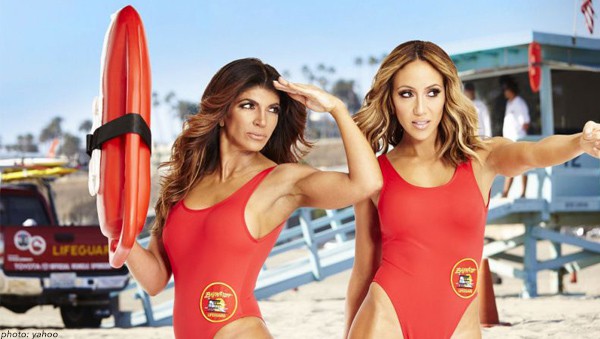 It's always cool at the Jersey shore even when the weather is hot, hot, hot!
While there are many hotspots you can visit this summer you shouldn't discount the Jersey shore. Sure, many folks flock to the Hamptons, or Laguna Beach, hell some even jet set to Europe but there's nothing like the Jersey shore in the summertime!
So, forget about GTL because here's where you can eat, drink, and have fun at the Jersey shore this summer. And hell you might just run into a cast member from the Real Housewives of New Jersey, Mob Wives, or the Jersey Shore.
Here are 4 Jersey hotspots you're "shore" to be thankful for this summer!
Waypoint 622
If you want to unwind then Waypoint 622 in Brielle, NJ is the place for you. Enjoy a good meal, a cold drink, and breathtaking views of the Manasquan River and Hoffman's Marina. Dock your boat, then dine on fresh American cuisine including delicious fresh seafood while enjoying live music and entertainment all summer long.

The Princeton Bar & Grill 
In the mood to dine, drink, and dance your way through the summer? Then head to the legendary Princeton Bar & Grill in Avalon. Expect amazing live music, hearty burgers, and homemade french fries. Over the years celebrities like Terrance Howard, Eli Manning, and Southern Charm's Shep Rose have all stopped by for a bite to eat and a drink or two!
Bar Anticipation 
It's no wonder this Lake Como hotspot's motto is "where summer never ends." This indoor-outdoor hangout boasts everything from sand volleyball, to a grotto beach, tropical brunches, VIP cabanas, and late-night dance parties. Bar Anticipation is the perfect spot to fist pump the days and nights away!
Funtown Beach 
The ultimate Jersey shore destination this summer is Funtown Beach. Melissa Gorga, Teresa Giudice, Dolores Catania have been living it up at this beachside haven all summer long! This Real Housewives of New Jersey approved hotspot boasts a private beach and fancy beachside cabanas. But the best part of this Seaside establishment is that its BYOB!
Here are some essentials to look and feel your best at the Jersey shore this summer! You'll be Jerseylicious in no time!
For more New Jersey hotspots check out Taste of Reality's Real Housewives of New Jersey Tour!
---