VPR Star Billie Lee Got Ghosted
SUR's hostess broke down having sexual intercourse with a ghost.
Ashley Hoover Baker April 19, 2019 4:27pm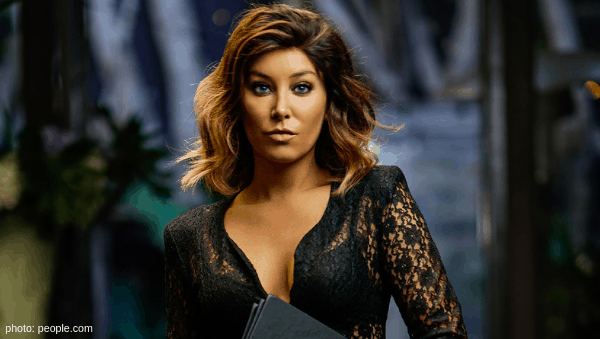 I learned some fascinating facts about Vanderpump Rules' Billie Lee after listening to Ghosted! by Roz Drezfalez. The SUR hostess had multiple experiences with ghosts.
The first extra-terrestrial encounter mentioned by Billie Lee involved her frantically calling 911 after hearing noises. Helicopters were sent to her home. The reality tv star recalled the story for Roz Drezfalez, "someone is in here."
After police confirmed there was no sign of a break in, an officer asked her if she believed in ghosts. "Well apparently now I do," answered Billie Lee.
Billie Lee told another story that rocked my world. Well, it rocked her world…you may want to sit down for this one!
She told Roz about the time the she woke up to "a ghost f*cking me." Billie Lee replied, "It was so real and even when I woke up it was continuing. So it was like this in and out of sleep but like it was this energy and I knew it was a ghost. Lala Kent's nemesis elaborated, "I couldn't see him. But the energy, the vibration of a ghost was f*cking me." Billie Lee described it is a "wet dream."
I really don't know how to respond to this. So I will leave you with a quote from the great Ramona Singer…
Click here to listen to the podcast for yourself!
Have you encountered the supernatural? Leave your ghost stories in the comments!
---