VPR: Scheana Shay Met With Exes
The SURver got more than just a Thank You, Next from one of her exes!
Ashley Hoover Baker March 29, 2019 9:48am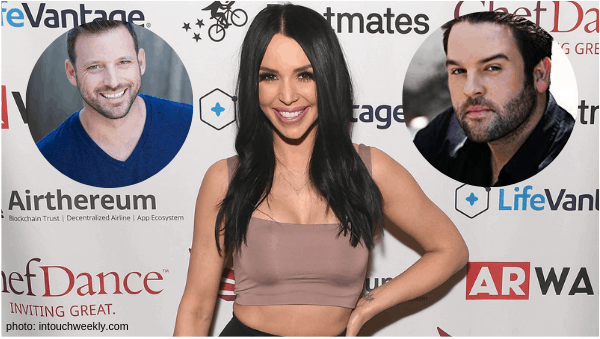 Vanderpump Rules star Scheana Shay spent one-on-one time with her ex-husband, Mike Shay, and ex-boyrfried, Robert Valletta recently.
According to BravoTV.com, the Good As Gold songstress had 'closure conversations' with both former flames and hopes to rekindle friendly relationhips with both Shay and Rob. Let's start with Shay…
Scheana talked about having a sit-down with her ex-hubby on the Daily Dish podcast, "I actually did this past summer. He really wanted it to be private especially after him having been off the show for a while, he didn't want to film that conversation. So I don't know if you'll hear me talk about it on any of the upcoming episodes. But we did; we sat down, I think it was early August, and had the most raw, real conversation since Season 5 reunion."
The SURver also revealed on Bravo's podcast that the former spouses are friends now! "We are; we don't talk often but I talked to him the day before I left for Australia and he's like, 'Oh, I know you always wanted to go there, I'm so happy for you, have so much fun, let's try and get lunch when you get back,' so we haven't actually seen each other again since that day but we constantly on a monthly basis try and make plans but then just with our schedules, it doesn't work. So we're in a good place where we're friendly but not BFF," rambled Scheana.
She didn't stop there, this IS Scheana after all…
The current friend-with-benefits of Vanderpump Rules' Adam Spott had an accidental run in with her ex-boyfriend, Rob. "Well, funny story," Scheana dished out to the Daily Dish podcast, "We didn't speak for almost a year. Ran into him at a football game; we're both Chargers fans. It was so awkward. To make a long story short, we agreed to meet up and have a closure conversation. Went well; we're like, OK, let's try and be friends again."
Scheana and Rob's friendly new relationship quickly went sour.  Scheana explained, "And then a few weeks into that, he heard a rumor about me that I was trying to hook up with one of his friends and it was this story that got so convoluted and was untrue completely. Didn't hear my side of the story; starts bashing me and my song on social media and all of this so now there's zero communication. So it was getting to a really good place and then you hear one rumor and don't even give me the benefit of the doubt to hear my side of the story. So I'm like, you know what, I'm just over it. I was already over it and then he came back in my life and I'm like, OK, maybe, and then, no."
In case you were curious as to Scheana's music that Rob 'bashed' on social media, I feel you. I'm the type to slow down and look at car accidents, too. Click here for a sample.
It looks like Scheana may just have to say 'Thank You, Next' to Rob, but do you think Scheana and Shay will remain on friendly terms? Sound off in the comments!
---