VPR Stars Lala Kent and James Kennedy Friendship Update
James revealed he and Lala were recording music together, before he ignited another feud.
Ashley Hoover Baker June 3, 2019 12:13pm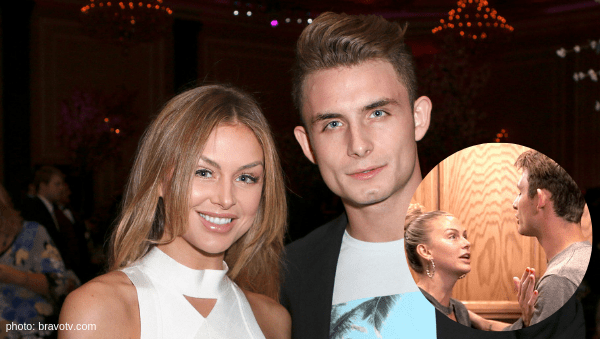 Vanderpump Rules stars Lala Kent and James Kennedy have had some major ups and downs over the years. The SUR hostess and displaced DJ made major efforts to rekindle their friendship. But not for long…
The White Kanye spilled to TooFab, "Lala's reached out. We're chatting, we're texting and hopefully gonna meet up for lunch maybe this coming week and catch up a little bit in person." He included, "But yeah, we're definitely texting. If I saw her today, I'd say hi." Which is a huge change from where they left off after the season 7 reunion.
Well, that reunion was short lived.
James posted this after his hangout session with Lala, poking fun at her fiance, Randall Emmett, yet again. @TwoJudgeyGirls on Instagram commented, "So this was posted. Then lala unfollowed. And just like that, we are back to dramaaaa."
The White Kanye is not the only person poking fun at Lala's man. One of Rand's opponents in a televised poker shirt trolled the producer by paroding his feud with fofty, aka 50 Cent. #MoneyByMonday
Whose side are you on? Leave Team Lala or Team James in the comments!
---