VPR Cast Member Quits During Filming
Billie Lee didn't get along with several of her Vanderpump Rules co-stars.
Ashley Hoover Baker July 18, 2019 8:51am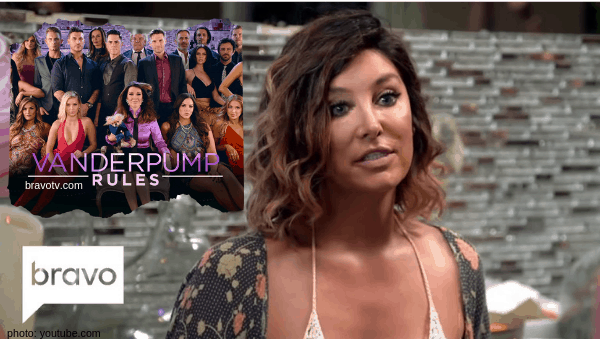 After only two season's on Bravo's hit series, Vanderpump Rules, Billie Lee has quit filming, according to multiple sources. The SUR hostess was vocal leading up to her ultimate departure from the show about the things that weren't to her liking.
According to a HollywoodLife.com insider, "Billie Lee was struggling handling the drama that comes with being a cast member on Vanderpump Rules. It was truly messing with her mental well being." Check out Billie Lee's Instagram post from July 13!
View this post on Instagram
"She also was having trouble vibing with the other cast members except [Tom] Sandoval, James [Kennedy] and Scheana [Shay], so she wanted to go," continued the HollywoodLife.com's insider.
"Production asked Billie to partake in a storyline that she is adamant isn't true — that she and Sandoval hooked up, which will be spoken about and [is] a big story line on this season of Vanderpump Rules." Apparently, "things got so bad that she refused to wear a mic at Sandoval's recent birthday celebration" on July 9, included the HollywoodLife.com leak!
A source close to the VPR cast told RadarOnline.com, "Billie Lee has had a really hard time with the disrespect and negative thoughts overall from the show and from certain co-stars."
HollywoodLife.com's source claims Billie Lee "never signed a contract" with Vanderpump Rules, which is a good thing because the source also said, "She has a lot of other projects she is working on, like a potential book and her LGBTQ activism, so she wants to focus on that."
"She is sick of the bullies and the backlash that she's gotten on social media. She is ready to do her own thing now, and is trying to pitch her own show. She doesn't need any of that drama anymore," per Radar Online's source.
Billie Lee has yet to make an official statement; however, her intentionally-vague Instagram posts have supported her possible departure.
View this post on Instagram
Would you be upset if Billie Lee didn't return to Vanderpump Rules? Drop your opinions off in the comments!
---