LHH Round-Up: Trina Drops Some Knowledge After Verbal Attack In Walmart
We must do better.
Lisa Evans November 13, 2019 2:00pm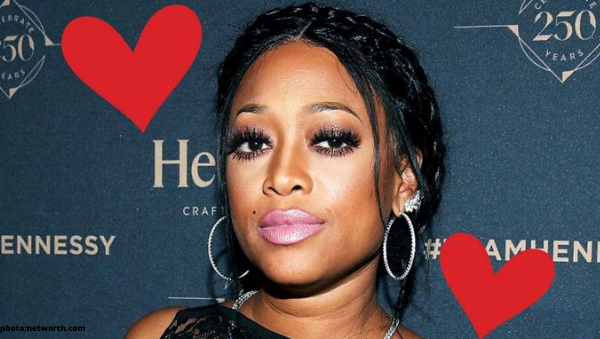 Today, we live in a world that most of us thought was in the past.  We imagined the world being this open-minded and peaceful place.  A world where everyone was equal and loved.  That's not our reality.  Reality is real and messy and sometimes a little scary. This week in the world of hip hop things got real.
Trina goes on a tirade in Walmart.
One Walmart customer wrongly believed that they could take their aggression out on an unsuspecting Black person. She came across the wrong chick that day.
Love & Hip Hop Miami rapper and self-proclaimed "The Baddest B*tch", Trina found herself in a full-on screaming match in the middle of aisle six in Walmart.
It was first reported that at the local Walmart, Trina accidently bumped into a fellow customer with her shopping cart.  The customer proceeded to hurl a racial slur at Trina and started screaming, "Watch out, you ni**er b*tch."
photo: giphy.com
Trina tends to live her life drama-free and is usually calm, cool and collected.  Fans of the show and the rapper know that when pushed Trina will push back. And clearly, she did as all hell broke loose.
Video footage shows Trina did not appreciate the disrespect and screamed right back. You can hear Trina screaming, "Say it again you dirty-ass b*tch," Trina could be heard screaming. "I am a n**ger bitch. Say it again! I dare you to say it!"
Instagram handle: @theshaderoom
Police were called to the scene, however a police report was not filed as Trina made the decision to move on.  The woman who shouted the hateful slur was not spoken to.
Updated reports and Trina herself have shared that Trina was trying to comfort the woman and when she reached out to her that's when the racial slur was slung.  You can see that video below.
Instagram handle: @thesavoyshow
Moral of the story kids.  Racism isn't cute.  People are awful and Trina is not one to be played with.
It's My Baby and I'll Do What I Want To
Newlywed and expectant Mom, Erica Mena-Samuels has the internet in an uproar.
The Love & Hip Hop New York star is sticking to her guns and standing by her decision not to vaccinate her baby.
And while there has been a great amount of backlash, the expectant mother is adamant that she will not vaccinate her daughter and she does not want visitors to have their booster shots when they visit.
Take a look at the random posts from the last week.
Love them – Protect them. NEVER inject them! https://t.co/POWewBN3Wk pic.twitter.com/HcDv1ZDSrC

— Erica Mena Samuels (@iamErica_Mena) November 11, 2019
You are clearly uneducated on this poison that parents are being forced to put in their babies. Don't waste your energy telling me who I need to listen until you educate yourself probably. Have a great one. https://t.co/POWewBN3Wk

— Erica Mena Samuels (@iamErica_Mena) November 11, 2019
The series of Twitter posts and Instagram stories followed a text message between Erica and her 12 year old son King that she posted to her account.
In the texts, Erica initially called her son disrespectful, however after he explained that he was thinking of the health of his sister her attitude changed.
Instagram handle: @jusswaggtv
Surprisingly, her new husband Safaree Samuels has been very hush hush on the subject.  If you know Safaree then you know that this is the most surprising aspect of this whole saga.
Am I surprised by this most recent Erica controversy?  Can't say that I am. What I am is a pretty judgmental person and whether you like it or not I am wholeheartedly team vaccinate.  However, the parents get to make their own decisions and all we can hope for is a healthy child.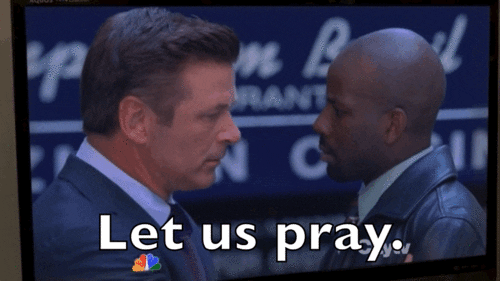 photo: giphy.com
Let us pray!
A Swing and A Miss.
For the last few seasons on Love & Hip Hop Miami, Christoper "Prince" Michael Harty has been called weak, a liar, and his sexuality has come under suspicion on multiple occasions.  I'm unsure how sexuality and strength relate, but go on then.
According to sources, before taking the stage for a show at LIV Miami singer Tory Lanez swung on the reality star.
Apparently, Prince said something out of pocket and Tory did not take kindly to whatever was said.  He swings on Prince and a melee ensues.  Alright, a minor fight.
In a video that TMZ was able to get ahold of, Tory swung and may have missed.  Prince went down and then his security team joined in.
Instagram handle: @theshaderoom
While Tory was able to perform, his team as well as Prince were escorted out of the club.  Police were called, however no one responded to the scene.
Moral of the story kids. Sometimes a melee is just a little dust-up. And sometimes people are looking for a storyline as their seasons is currently filming.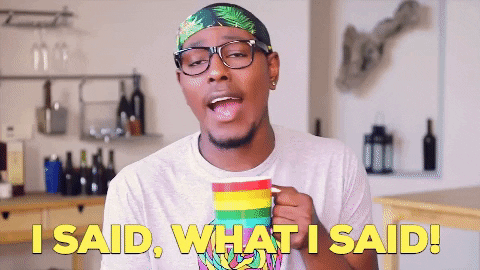 photo: giphy.com
Busy, busy week in Miami.
Would you have filed a police report if you were Trina? Should parents vaccinate their children? Let me know in the comments below.
---