'Vanderpump Rules' Star Stassi Schroeder is Bringing Her Boyfriend Beau Clark To The Bravo Hit & Her Cast Members Are Allegedly Pissed
Looks like not everyone is rooting for Stassi & Beau!
Genny Glassman October 9, 2018 7:37pm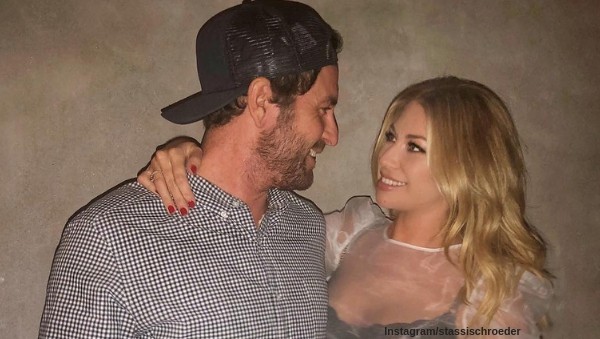 Another day, another feud, but such is the life of the cast of Vanderpump Rules. It looks like this time the crew of VR are none-too-pleased about Stassi Schroeder's boyfriend Beau Clark joining the show for season 7.
According to a report made by Radar Online, a source spilled the beans about the feud, telling Radar that, "Stassi's boyfriend joining the show has a lot of cast members really p****d off. They feel like she is just desperate to get a spin-off."
Allegedly the cast is also worried about Stassi's relationship with Beau, seeing as how shooting a reality show can test even the strongest of relationships. "No one thinks that this is going to end well at all and they warned her that bringing Beau on the show will likely end in disaster," the source added.
Though allegedly Stassi is "telling everyone that Beau didn't even want to join the show."
"But everyone believes that is BS and that he has been eyeing a spot on Vanderpump Rules ever since the two of them started dating," the source continued.
And perhaps this source is right! On an episode of Stassi's podcast, Straight Up with Stassi, from February, Beau claimed that he had never watched the show before dating the reality star. And he told her that he was initially hesitant to ask her out after being set up with her by Katie Maloney and Kristen Doute.
"I just scanned through the pictures, and I was like, 'The bleach blonde hair, she's probably got Botox, she's probably got fake boobs," Beau recalled. "And I was like, 'She probably goes to Nightingale and gets table service, bottle service, whatever you call it. Just not my cup of tea at all.'"
Yikes! Is that a red flag?
Luckily, it looks like Beau was able to move past his preconceptions of Stass, but still it's not the best way to start a relationship.
Do you think Beau should be on the show? Sound off in the comments!
---