Vanderpump Rules Star's Chic AF Engagement Pics
Stassi Schroeder and Beau Clark will be getting married in Rome, Italy.
Ashley Hoover Baker October 8, 2019 2:45pm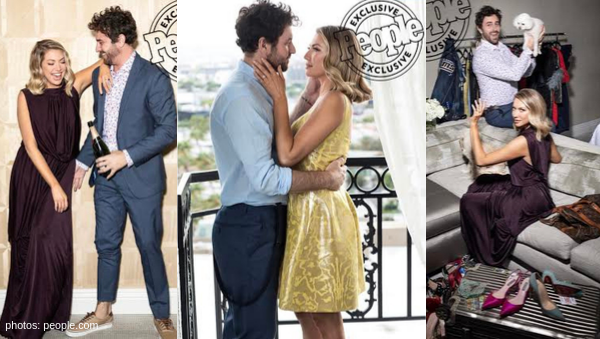 Vanderpump Rules' Stassi Schroeder, and her fiance, Beau Clark, will become man and wife in Rome, Italy. To hold us over til the big day, the VPR stars' engagement photos were released by People, and they're 'chic AF'!
As much as us Khaleesi's know Stassi's love for all things macabre (Beau's proposal at a graveyard was too perfect), the couple went for more of a traditional feel for their engagement photos – a West Hollywood hotel suite. "The balcony was giving us Parisian vibes," Stassi spilled to People. "The thing we love doing the most together is traveling and feel like we spend most of our time in hotels — so we thought it was a good way to capture who we are as a couple."
My personal favorites from the photo shoot were not the Next Level Basic ones featured on the cover, but the shots that really reflect the personalities of the reality tv favorites. "Beau and I have different styles — he has a more eclectic style and mine is more classic." Stassi continued, "So we wanted to incorporate both of our styles as well as all of our weirdness and individual quirks — while still keeping it chic AF."
Unlike Stassi's birthday, this photo shoot isn't only about her.
For the Beau inspired photo, Los Angeles Rams football gear, Snickers, a Harry Potter book and Legos were used to flaunt Beau's bubbly personality.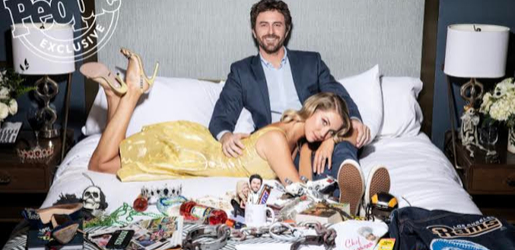 Stassi had her influence in this photo as well. "I had lots of shoes, some spooky things, Mardi Gras beads, my Grandmother's pearls — a sparkly butterfly (because that's what he calls me) and crowns." Stassi continued, "And to tie everything together we had shackles — because everyone knows he is my prisoner."
Also featured in this photo? The sparkly, 3.5-carat engagement ring that lives on Stassi's finger. It is an heirloom from Beau's family from the early 1900s. Now that's boujee AF!
If you couldn't tell, I'm a huge fan of Stassi. You can listen to my breakdown of Stassi's New York Times best selling book, Next Level Basic here!
Do you think Stassi and Beau will have a small private ceremony, or will their wedding be lit like a See You Next Tuesday party at SUR? Drop your prediction off in the comments!
---