Vanderpump Rules Stars Have Set A Wedding Date
Brittany Cartwright and Jax Taylor are planning a summer wedding in Kentucky!
Ashley Hoover Baker April 8, 2019 11:13am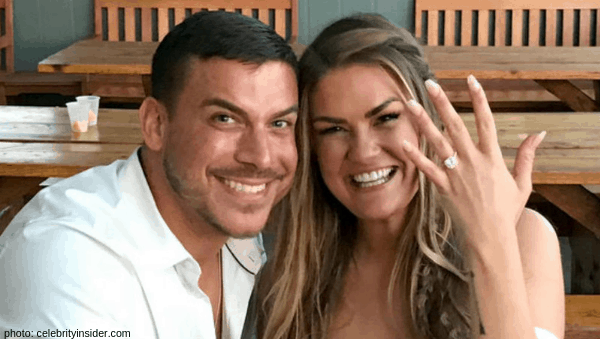 Vanderpump Rules fans have been anticipating this day since Brittany Cartwright screamed "I'm engaaaaaged!" Jax Taylor and his beautiful bride-to-be have set a date!
Page Six got the gossip straight from the loose lips of Jax!
The bartender/beer cheesemaker confirmed the 'pray and spray' couple will get married in Versailles, Kentucky on June 29! The question that Vanderfans want answered is whether their wedding will be filmed by Bravo…
The SURver and the Pumptini maker are considering how to feature their wedding on camera. Jax told his producer, "We're kind of going through it right now. Nothing is really off limits. I prefer for it to be more of a documentary. I don't want any craziness happening at my wedding but if it happens it happens. I can't control it. But there's nothing off-limits. They can pretty much do whatever they want."
Jax is "99.9% sure" that his nuptials will be filmed for television, yet revealed it will not be a spin off. "I don't ever want to do a spinoff. Vanderpump Rules is our home. If I did a spinoff that takes the rest of my cast out of it. Plus, if I did a spinoff, I would have all my cast in it so it really doesn't make sense. We want to continue with Vanderpump Rules. Later down the line, maybe, if they did something with Brittany and I, that's fine, but as far as my wedding and everything, no, I want that to be part of the show," explained Jax.
Considering Jax and Brittany already had a spin off, I think it's safe to say it wasn't too successful, or they would have been offered another one. But that's just me…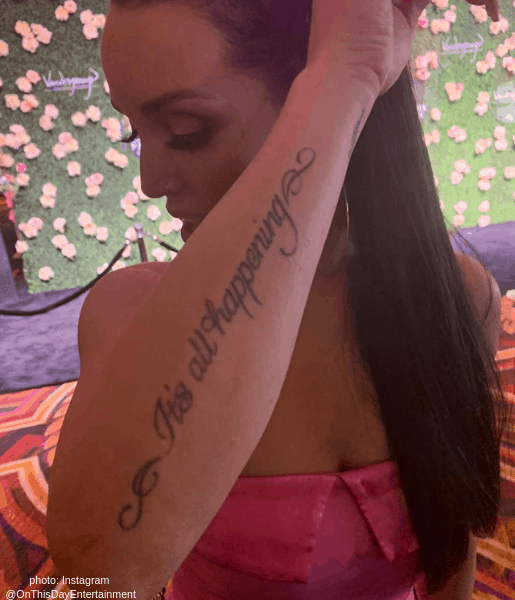 Now that there's a date set, I finally feel like It's All Happening! The Taste Of Reality team is so happy for the soon-to-be bride and groom!
Who do you think will be the maid of honor and best man? Let me know your predictions in the comments!
---