Vanderpump Rules Recap: Nothing Here For Me
Season 6 - Episode 15
Jennifer Ray March 20, 2018 11:47am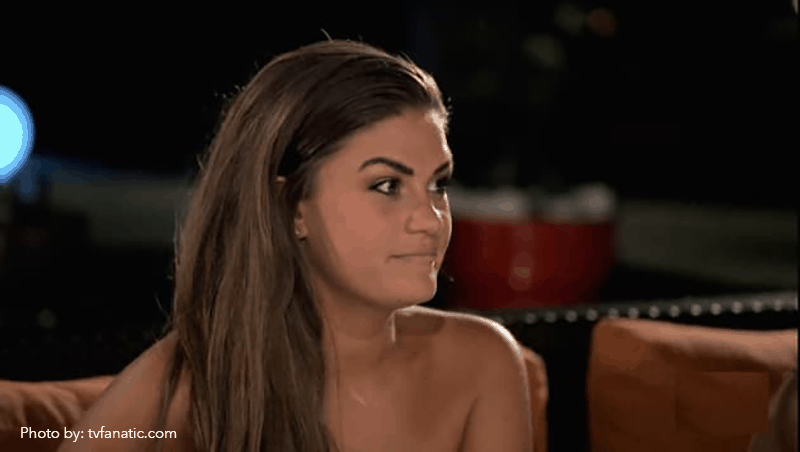 Vanderpump Rules Season 6 – Episode 15
Do you ever get the feeling of deja vu? That every day is just a continuation of the day before? Groundhog Day, year round. Same daily routine, same job duties, same, same, same. I had been feeling that a lot lately, that was until this week's episode of Vanderpump Rules when I realized the cause of that feeling was just Jax Taylor's never-ending 38th birthday.
Yes, Brittany Cartwright is still trying to prove her undying love, this week by planning ANOTHER birthday party for Jax, this one in Mexico. You probably won't believe me when I say this but, he's not excited about going, primarily because the entire gang is going. This feeling calls for some Reike time with the woman he refers to as the "Jax whisperer", Kelsey. However, instead of meeting her at her studio he invites her over, and kicks Brittany out, informing her that seeing Kelsey is the highlight of his week and it's very important that he get his space. I know what you're thinking and the answer is yes, she's still with him. Kelsey arrives and they begin their session; he explains he's having anxiety about the trip and then begins to tell her about a job offer he received reporting on hockey in Tampa, FL. When Brittany returns he gives her a quick rundown of their session, discusses the job opportunity, and then tells her about the advice he received regarding the job, which was he should take care of himself because he never gets to do what he wants. Either he heard that wrong or Kelsey has never seen the show. By the way, Kelsey is the only one allowed to call him Jason. Listen, Jax, you can't be reintroduced to the show as Jason like this is some kind of soap opera and the whole time you've been played by your evil twin brother.
Don't worry, you're not the only one wondering what the hell Brittany is thinking. Lisa Vanderpump visits her horse at the stables and invites Brittany to join her. She lets Lisa in on her Mexico plans, explaining that she wants to take him on vacation because he's a completely different person when they're together on vacation. Then she tells Lisa about Reike and the instructor and not to be a non-believer but I'm with Lisa when she asked why he doesn't go to conventional therapy. It doesn't work for Jax, explains Brittany. Maybe he should go as Jason?
The entire gang packs for Mexico and from the beginning it looks like it's going to be a good time. Kristen Doute and Stassi Schroeder pack together while Stassi lays down some ground rules. Lala Kent is orange. are sharing a room. Everyone is ready to go. They arrive in Mexico at the Andaz Mayakoba Resort and things seem to still be going well. James Kennedy is just happy to be invited. Jax and Brittany swim in their private pool, and he makes sure to tell her that he's very happy and a lot of it is because of Kelsey. Katie Maloney-Schwartz and Tom Schwartz are doing great, better than the Mexico vacation where Schwartz poured a beer on her head. Tom Sandoval and Ariana Madix get dressed and I have to say, watching Sandoval get dressed makes me feel like I need to step up my routine. Jax and Brittany end their swim and get ready for dinner where they continue the job offer discussion. Jax gets defensive, accusing Brittany of wanting him to turn down the job even though this was his dream. OK, I've watched this show from the beginning and either this was Jason's dream and that's why he never mentioned it or he's lying. Brittany informs him that her dream was to be in a happy relationship and never be cheated on and that's the end of that for Jax, he storms out.
Eventually, they all head to dinner. Brittany goes over her itinerary for the following day, which includes a trip to the water park and possibly more drinking. That rundown is followed by drinking: tequila shots and a toast to Scheana Marie who is now officially divorced. Hooray! they all cheer. Except not hooray because you know what that means?  That's right. We're about to hear the name Rob 183 million more times. How do I know? Becuase she starts talking about a discussion her and Rob had about her divorce, where she brings up the "he can hang a TV in seven minutes" thing. Let me tell you something, we've had the team from Best Buy hang a TV for us before and it took them almost an hour. So Scheana better produce some proof of this seven-minute miracle or it didn't happen. Stassi said it best when she said Scheana should get a new hobby like doing crossword puzzles, except all of the answers would probably be Rob. I laughed. If ever I've related to Stassi it's now, because I believe we're both a couple of Rob's away from finding a way to ban those three letters from the alphabet. Scheana isn't the only one who can't quit talking about themselves. Jax pulls the Tom's away to tell them about his job offer, probably to show them that they're not the only grown-ups on the block. The Tom's are sad, I think. It was hard to tell because when they start talking about everything they would miss it was all bad. It was confusing, just like the job description Jax has been giving everyone. Brittany has informed the girls of his job offer, so when Jax returns to the table Ariana asks him about it, prompting him to give yet another description that's a little different than the ones he mentioned about 30 minutes prior (in TV time). I'm starting to not believe him, just like my spirit animal, Stassi. They then ask Brittany if she would move, which she would if she could find the opportunity to work her dream job (working with kids who have mental disabilities), a dream job that is real and everyone ACTUALLY knows about – everyone except Jax, that is. This prompts Lala to lose it, which, let's be honest, doesn't take much these days. Lala explains to him that he's no longer a single man and he tells her not to talk to him that way, and then it turns into all of the girls against Jax, with Sandoval trying to defend him. As they normally do, the dinner ends with everyone mad.
Like Jax's birthday, this trip continues next week.
Fortunately, Jax's birthday wasn't the only thing happening. Lala and Stassi met with Lala's producers Sean2 and Blk Elvis to discuss the show. After working out the details they sit down for a quick bite and discuss girls night, with Lala referring to Stassi as a "gangster b**ch" for not apologizing for what she said to Ariana. That must be a reality show thing because in the real world that makes you an a**hole.
Rob visits Scheana and they discuss "their" business The Divorce Closet – a place where you can sell your things after you get divorced. You know, kind of like Craigslist, or Ebay, or Let It Go, or a garage sale. I put "their" in quotations because when Scheana asks about it Rob says she can be the face and he'll have majority equity. Then Scheana turns annoying, saying she can't focus because of his eyes, but I think she just changed the subject because she literally didn't understand a word he just said.
The furniture designed from Vegas, Nick Alain, pays a visit to TOMTOM and shows some of his sketches to Lisa and they're pretty amazing. The Tom's contribute something, too. They bring in the cocktails they created so Lisa can taste them. NOW they're getting it.
The new guy, Adam, wants to be a bartender and I hope they replace Jax's character with Adam's. And then Jax can come back as Jason and maybe Brittany will have her happy-ever-after. Or maybe Jax will take that job and become a real boy. Or maybe Brittany will leave him and get her own spin-off show. Or maybe THIS is about to become a spin-off show! Did I just crack the code?
What do you think? Will Jax take the job? Do you think the job even exists? I was going to ask what you think Brittany should do but I think we all know the answer to that. Thoughts? Comment below!
---