Vanderpump Rules' Lala Kent Says She Won't Work With The Same Music Producer As Scheana Shay
Okay, Lala.
Genny Glassman November 28, 2018 4:55pm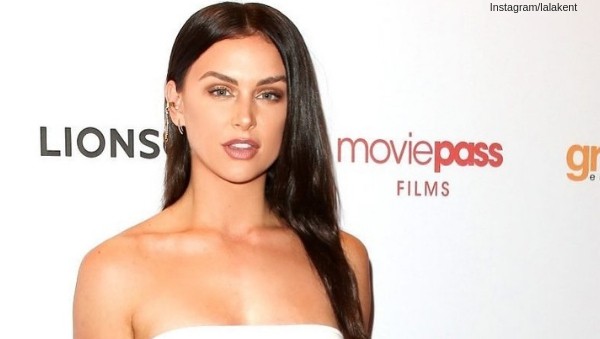 We all know that Lala Kent doesn't hold her tongue for anyone, but this time she's taking a swipe at Scheana Shay's music career. The Vanderpump Rules star says that she will no longer be working with music producer Sean2 Miles after she learned that Scheana is working with him.
Lala shared her reasons for the break with Us Weekly and told them that, "After I heard that they were working together, I no longer work with Sean2," Lala explained. "I just take it personally when anything I do is cheapened. So when stuff like that happens, it's like, I can't. Time to move on to the next, you know?"
Yeesh.
Lala has released two singles in 2017 and said that she has two more songs that will come out during the next season of VR. And Scheana has released one track in 2014, "Shake That" with co-star James Kennedy. But now Scheana is working with Sean2 on a song called "Better Without You," though she is clear that Sean came to her to start their partnership.
"I've had so many people ask me to put out new music and then Sean2, who works with Lala as well, was like, 'Can I get you in the studio? I think your voice is dope, I really want to work with you.' And we worked out a great deal. So why not?" she told Us Weekly. "It's something I enjoy doing."
As for Lala, the reality star said that instead of pursuing her music, she's going to focus on her many other projects. "I have the (film) Row 2 coming up, we start filming in January. I have Give Them Lala Beauty that's ready to expand, I just have a lot of irons in the fire right now," she said.
"I don't really know if music is gonna fit right now. But I mean, again, I never shut anything down. So if I feel like making music, definitely."
Should Scheana be offended by Lala's comments? Sound off below!
---